Content measurement is the process of collecting data around content marketing initiatives. 
Brands create content because it will help inform, educate or provide utility to potential customers. And if a brand can achieve that, customers will reward them, with brand awareness, loyalty, purchase intent or purchase. Measurement should reflect these objectives.
Before proceeding further, if you do not know enough about content measurement, I recommend the following articles.
Table of contents:
Two metrics that pop up time and time again are Reach and Consumption. They help helps answer the questions; "Did I reach enough people and did they consume the content?" IF you capture your audiences' attention, then everything else is easy.
Content requires that consumption to do its job. Other metrics which reflect engagement include Earned Impressions, Attention, Scroll, Bounce rate, Engagement rate and Conversion rate.
For many brands, establishing an internal scorecard for content measurement is vital. As whilst there are many metrics available, it's about identifying which that are important to the businesses goals.
Related reading:
Top performers invest as much as 5x more than their peers in measurement. Measurement is a business process for driving performance, therefore those that invest the right amount, obtain that performance.
A common trend is that brands are using multiple analytics tools to gain a high fidelity view of their content. Technology investments pay for themselves, because it can find improvements in your overall spend. For example, finding a 10% improvement on your whole budget, whilst costing a fraction of that. 
Why is content measurement important?
Without the valuable insights gained from content measurement tools marketers would be operating in the dark. Content measurement provides the voice of the customer through collecting data on how they are engaging with the content. This then means marketers can use that information to adjust and improve their content.
How does content measurement work? 
Most content brands content lives in two places, on their own websites and social media. Solutions to measure content in these places, either connect via API to the social networks to collect additional data, or connect to your website through the placement of code on the content.
When it comes to measurement, there is also a couple of subcategories, site analytics and content analytics. Site analytics is geared towards measuring people coming to your website. Content analytics goes a bit deeper in to the performance of the content. Often marketers are using multiple platforms to get as much data as they can.
Others can include click trackers or surveys.
What is the difference between content marketing analytics and content measurement?
There is significant overlap between the two practices but content measurement refers to when content is advertising. And content marketing analytics is about marketing content. Technically they are very similar solutions but serve different business purposes.
For example, branded content on a publishers page, is being compared to other elements of the advertising mix. 
Thought leadership on a blog, is being compared to other parts of the marketing mix.
When content is part of the advertising mix, it is held to a different standard and serves a different purpose. This has created the two different schools of thought for measurement. The common objective, is to understand how content is delivering on goals.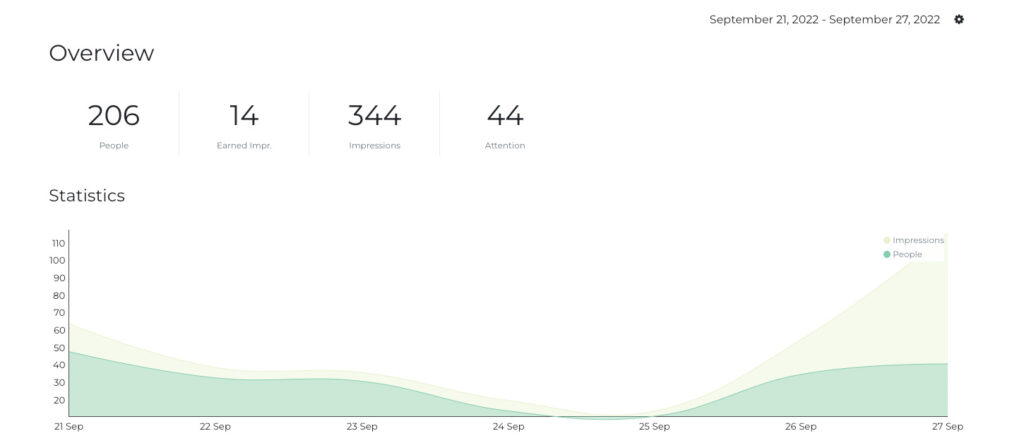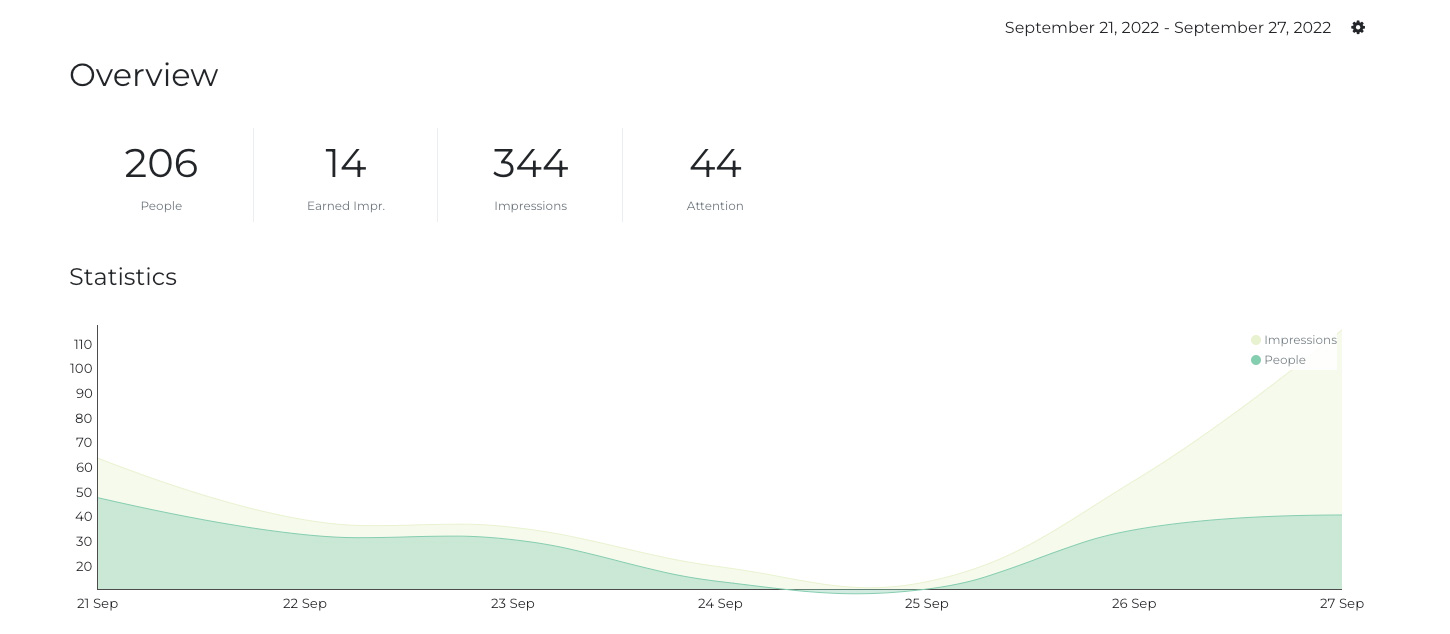 What does content measurement enable?
Content measurement enables brands to achieve a number of different strategic objectives.
This can include:
Building internal benchmarks for performance.
Identifying return on investment.
Holding content partners accountable.
Enabling quality content to scale.
Justify existing and open up new budgets.
Finding areas of improvement.
Delivering on transparency.
Data is at the core of most organizations today, and if content is an imperative. Content measurement is going to inform and add value in many different ways.
How do you know when content is being effective? 
It must pass a few criteria:
Content is effective when it does its job.
It delivers on what the purpose it was created for.
And most often that is delivering a companies objective.
And to deliver on that objective it needs reach and impact.
Dive deeper into our post on content effectiveness.
Content attribution
Driving conversions or attributing content to conversions is crucial for content measurement. This enables brands to understand and compare how different content is converting.
When it comes to advertising analytics, attribution is not necessarily always required. Often brands look to proxy metrics, to help see how consumer behavior has been impacted. Realizing that they can't measure every single purchase or action, they seek directionality.
For example, this piece of content, drove 500 people to the product page, but this piece drove 300 people.
That comparison, helps to uncover what tactics are being more effective.
Explore more on Content Attribution.
What about different types of content? 
Content measurement lets you measure different types of content but the implementation method will vary.
For video, you may use VAST, VPAID tags.
For articles, you may use a piece of javascript.
Click trackers and on page events, may be used for custom pieces of content.
For social content, APIs to the social networks, and click trackers and javascript on any destinations.
Often large advertising campaigns use a mix of methodologies to capture the measures they need.
How to pick a content measurement tool
Content measurement tools like Nudge, often offer a free tier, to test and evaluate their platforms.
Things to consider when picking a tool:
The things you should care about when swapping analytics are:
Installs
Code Speed
Sampling methods
Ease of use
Privacy
Rate of improvements
Ultimately the best tool is the one you use.
How to measure content marketing
To get the most out of measuring your content, many companies adopt a process like this. 
1. Start with the business objectives
Understanding what the content is trying to achieve first and foremost.
2. Find the metrics which suit that objective
Zooming in on the most suitable metrics to measure, helps the team focus on the right things.
These metrics can become your KPIs or part of your internal scorecard for success. If you are working with partners, make them part of the process to select these. 
3. Implement the measurement
Implement the measurement on the content. Complete QA, to see that it is tracking as intended.
To do this effectively, make sure you allow time for this. Rushing it, can lead to mistakes and unintended consequences. 
4. Collect data
Each day, you can see how data is coming in, in your online dashboard. 
Many platforms can send you custom reports. Or an analyst can prepare them for you. 
5. Make adjustments
Depending on what is meaningful for your work, making adjustments each day, week, or month. It's about striking a balance depending on how long your content is in market. For shorter campaigns you may want to adjust more regularly.
For longer term, making adjustments each month might make more sense.
6. Create reports
Creating reports helps uncover areas of opportunity and holds the team accountable. They are also vital in helping other stakeholders understand how content is driving performance.
This is an area, where the value can be overlooked. But the act of putting in a report, on a regular cadence, helps the team continuously improve. And keep performance in mind. 
7. Reflect/review/inform
Once a quarter, doing a workshop to look at all the data, reports and work. Then analyzing it to find trends, wins, areas of improvement.
This helps to prove out ROI but to then also provides data, to predict how future content investments will perform.
Looking forward, content continues to blur the lines
What makes it difficult is the landscape continues to change. The definition of content is blurring, as marketers build apps with content, digital experiences, virtual events. Which keeps marketers and analysts on their toes as to the best way to measure success.
When you have effective measurement in place, it means you can start to operationalize some of the following content behaviors that drive the top performers.
..
---