A short handbook for agencies doing content partnerships.

Over time we've measured billions of dollars of custom/sponsored/branded content & custom sites for advertisers.

We thought we would distill some of the things agencies should be attentive to in delivering these campaigns. To drive enduring results and keep ahead of the market.

What's included:
– Intro
– Common mistakes
– Benchmarking
– Continual improvement
– Data driven feedback
– 80/20 rule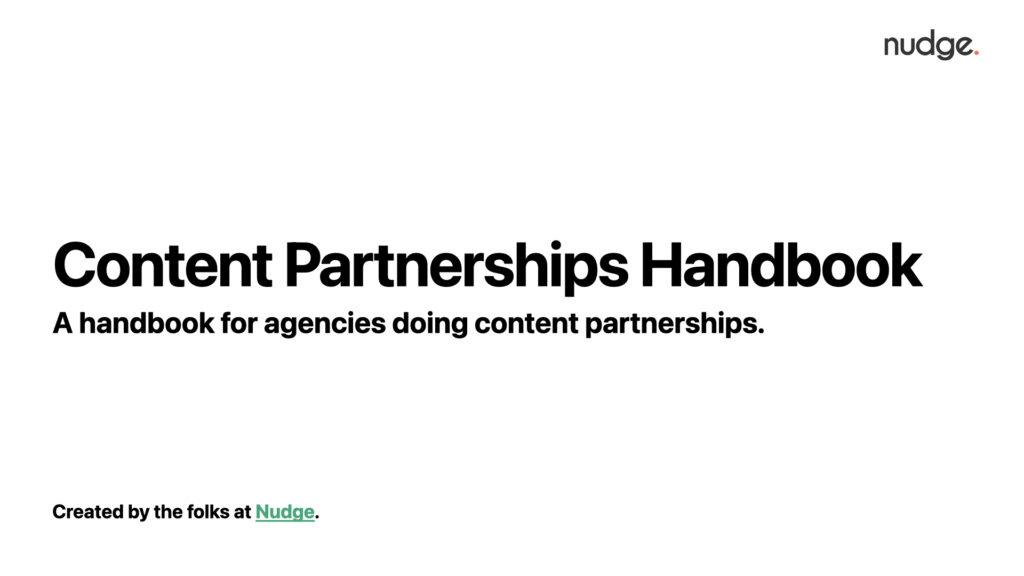 Enter email to receive the download download link and receive any updates to the playbook.