Content marketing is using content as a communications medium to deliver on a brands marketing goals. This post outlines an introduction to Content Marketing with links to resources to go deeper.
Table of contents
Introduction
The reason it is so popular is that consumers can access content anywhere, and often prefer to engage with content (over other formats) to learn more. Then make a decision for themselves, or speak with sales to figure out a deal. It is very consumer-centric and works on their terms. They can access it when they want, how they want and in a manner which is suitable for them.
The definition of content marketing is using content to provide utility to potential customers that deliver on marketing objectives.
Content marketing is particularly popular amongst digital businesses, as the content shortens the proximity to purchase. A potential customer is already on your website.
For businesses, it is a great marketing asset. Because it works 24/7, the ongoing associated cost is low, making the return on investment a lot higher. It can be adjusted, optimized and improved. And results can be achieved quite fast, as compared to other forms of marketing. Underpinning this is that it is very scalable, and can be worked on by a team of any size. Whether it is one person, or teams of hundreds.
The data and analytics also provide a rich feedback loop, of where and how to improve. To bring in more customers.
Strategy
Content marketing strategies start very simply, we want to use content to help our audience with X. Then over time they grow more sophisticated as knowledge and experience grows.
There are many different types of strategies and tactics used to achieve goals, or for the nuances of different business types.
Some guides on different types of content marketing strategies:
A commonly cited example is SalesForce+, whereby SalesForce launched their own streaming channel. To deliver content which grows awareness and mindshare amongst leaders, but also the opportunity to upskill on SalesForce. This is a good example of a more mature strategy, whereby they have executed already on most of the go-to strategies, so they had to be creative to find new areas of growth.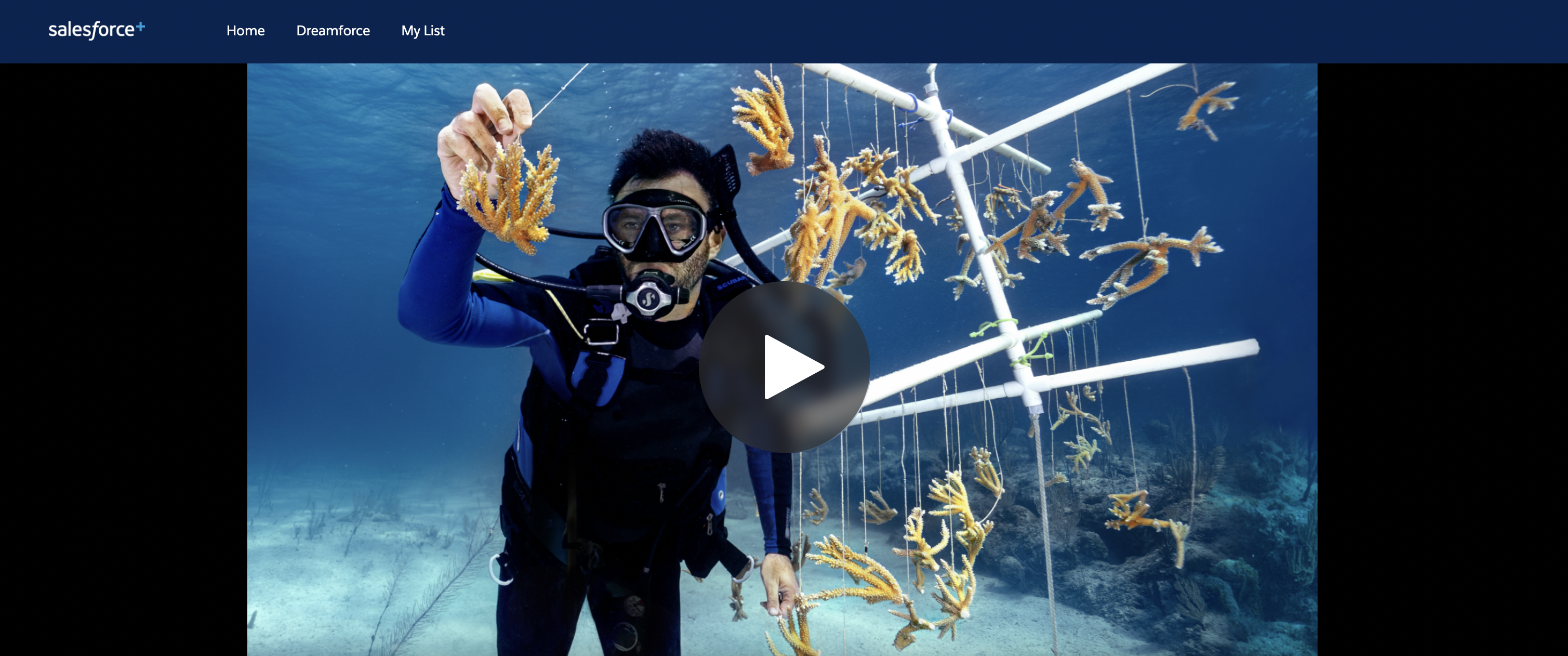 The recent growth of content marketing
The rise in digital transformation through covid-19 has brought a lot of new businesses to content marketing. As they make more and more of their business available in digital channels. In turn, meaning they need to reach their customers there.
This has bi-furcated the market, with a lot of more experienced brands and a lot of beginners. As they were thrown head first into content. The distribution kind of looks like this graph below.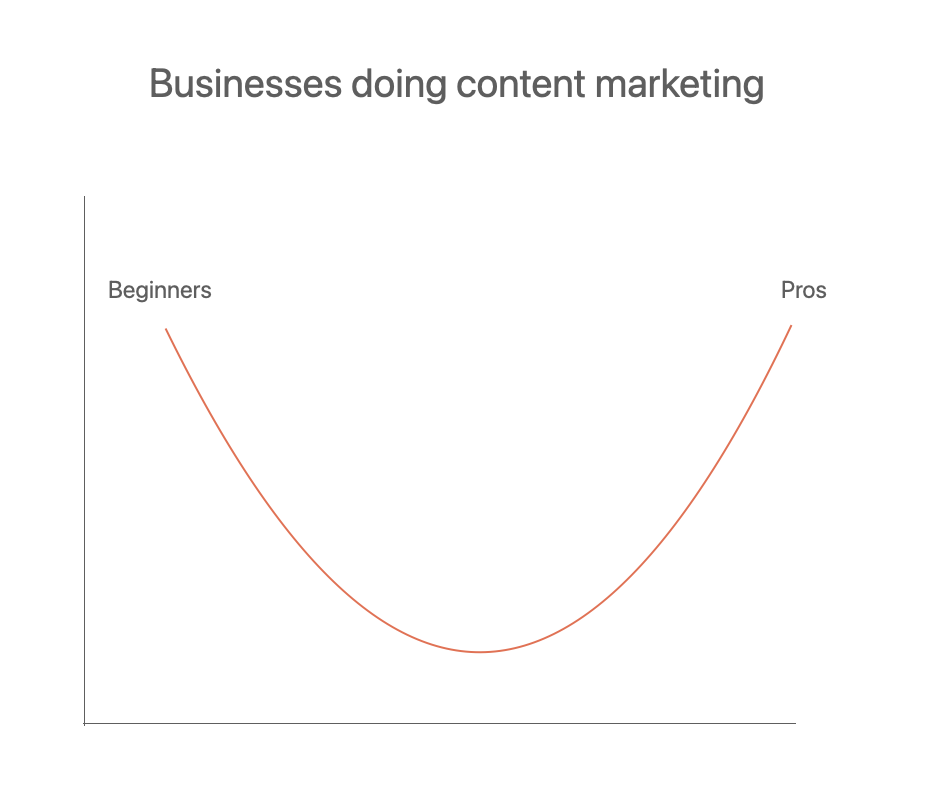 For all though, this means increased competition and a need to level up, to improve performance. For Beginners, they want to cross that chasm and become Pros a lot faster. And the Pros want to get ahead, before they catch up.
Recent Google algorithm changes have also impacted performance of content marketing, forcing brands to revisit their content and improve its 'helpfulness'. Whilst a short term pain, long term this incentivizes brands to create the most helpful content. After all, folks use Google to help solve a problem, if you can do that, you'll be rewarded with results.
Pros and Cons of Content Marketing
Content marketing isn't all gravy, it does take time and hard work to get it working well.
In the advantages and disadvantages of content marketing, we use the example of two hypothetical companies. ContentCo, doing content marketing. And BoringCo, who is not. Read on to see who comes out on top.
In the advantages and challenges of content marketing, it gets into the nuts and bolts of realities faced by firms as they roll out their content strategies. Knowing this upfront, arms marketers with the knowledge to overcome or sidestep some of these common issues.
Common Content Marketing Metrics
Analytics plays a key role in each of these challenges, to provide that feedback loop. Metrics that help with this,
Reach

, how many people are we getting in front of

Attention

, how long people are engaging for each click.

Average Scroll

, how are customers consuming the page and content.

Engagement rate

, what customers do on the page, and if they click out, to make a purchase, or sign up to webinar etc.

Conversion rate

, rate at which people take the desired action.

Bounce rate

, are people staying, but use a bounce rate that captures if people leave even without clicking a link. Like Nudge does.
Building data intelligence is a sure fire way to gain a competitive advantage. As competitors may be able to see your content, but not understand the overall strategy behind it.
Guides on measurement, analytics and analysis:
Content FAQs
Common questions folks have about content marketing:
---