Content marketing is a powerful strategy for startups as it can help them engage potential customers and generate interest in their products or services.
Here is a 10-step guide to content marketing for startups.
Table of Contents:
1. Know Your Ideal Customer Profile
When creating a content marketing program for startups, it's crucial to keep your ideal customer profile (ICP) front and center. You need to identify who your target customers are, where they are, and what problems they face. By drilling down on your ideal customer profile, you can tailor your content to address their specific needs and pain points, and engage them in a more meaningful way.
This is useful in evaluating content ideas, will this resonate with this ICP.
2. Build Awareness
The primary marketing objective for startups is to build awareness. You need to capture the attention of potential customers and educate them about the benefits of your product or service. Once you have their attention, you can use your content to build interest, consideration, and eventually, lead them to purchase.
There's a saying, if you want to grow fast, add logos. If you want to grow profitability grow with current clients. For startups, it is all about adding new logos, which takes awareness.
3. Content Marketing Metrics
The most common metrics for measuring the success of your content marketing program are people, attention, bounce rate, average scroll, social engagement, conversion rate, and time of day.
By monitoring these metrics, you can assess the effectiveness of your content and make improvements where necessary.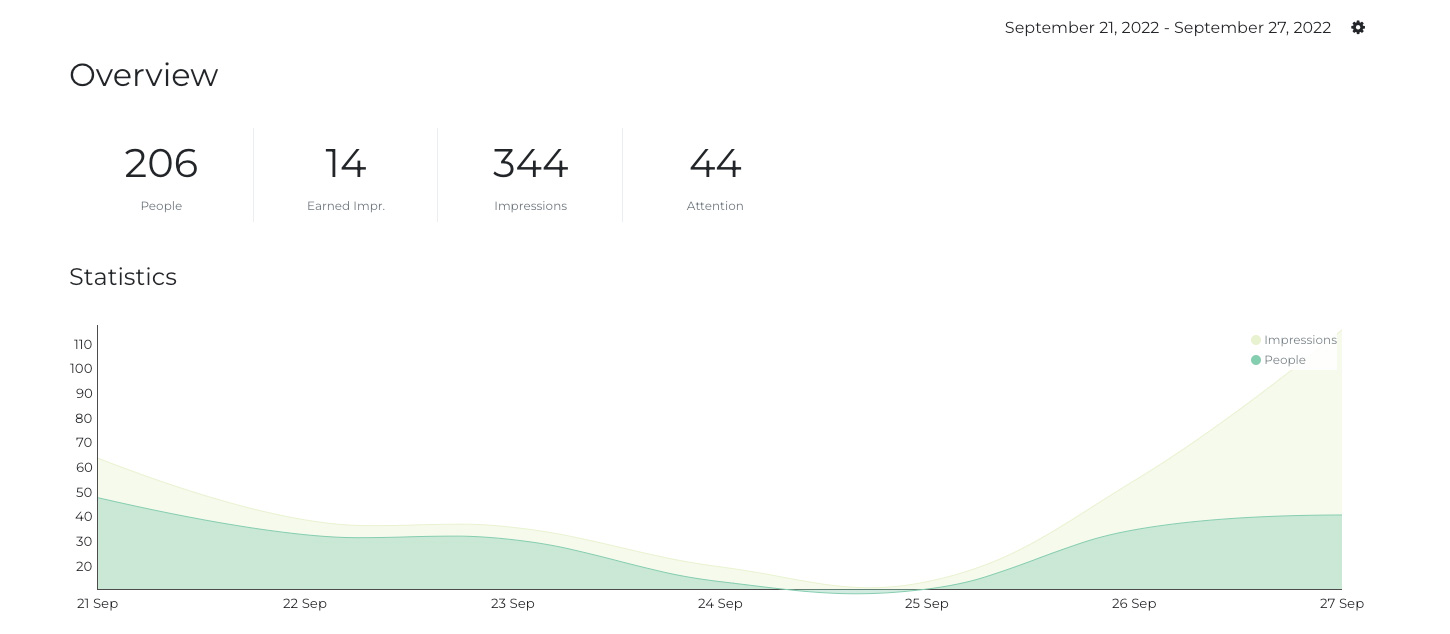 Related reading
4. Different Types of Content Marketing
There are various types of content marketing, including blog posts, whitepapers, social media, video, podcasts, and newsletters. Startups can use any of these types of content to reach their target audience.
Blog posts are a great place to start because they are easy to create, improve, and navigate. You can also consider other formats to increase engagement, such as articles with videos, podcasts, and infographics.
5. Effective Content Format
To maximize engagement with your content, consider using a combination of formats. For example, articles with videos are very effective at engaging audiences. From Nudge data these consistently have the highest attention and conversion rates.
This is because it gives them the choice to read at their own pace or watch and learn. By maximizing the choice for the customer, you can increase engagement and ultimately, conversion rates.
6. Content Distribution
Creating great content is not enough; you need to distribute it effectively to reach your target audience. There are various ways to distribute your content, including SEO, social media, native advertising, PPC, and newsletter sponsorships. By leveraging these channels, you can attract potential prospects and increase your reach.
7. Iterative Approach
Content marketing can yield valuable insights into what engages your audience and where. As a result, you should remain open-minded about your content blueprint and iterate as your strategy unfolds. By testing and experimenting with different types of content, formats, and distribution channels, you can identify what works best for your target audience.
Think of it as intelligence building, as you try more things, you grow your intelligence on what's working for your ideal customer profile. And the more intelligence you have, the better you can serve them.
8. Managing Expectations
Content marketing is a long-term strategy that requires patience and persistence. It may take some time to see the results of your efforts. Therefore, you need to set realistic expectations and communicate them clearly to your stakeholders.
9. Avoid Mistakes
Common mistakes startups make when it comes to content marketing include creating content that is too promotional, not optimizing for search, and not measuring the success of their content. To avoid these mistakes, you need to create content that is informative and educational, optimize your content for search, and track your metrics.
10. Integrate Strategy
Your content marketing program should be integrated with your overall marketing strategy. By aligning your content marketing with your business objectives, you can create a cohesive approach that generates better results. Therefore, it's important to have a clear plan in place that is linked to the overarching strategy.
For many startups, the content strategy IS the marketing strategy. But it is important to keep it aligned with the overall business strategy, and to make adjustments as needed.
Related reading:
..
---