Recapping an internal note we sent to clients this week. We've put up a page covering Covid-19 and impact on marketing, media and content. We're updating it daily.
We continue to offer Nudge to the community, COVID causes and insights sessions.
One big thing
This tweet stream from Alex Russell caught my eye – on mobile CPUs and the performance inequality gap.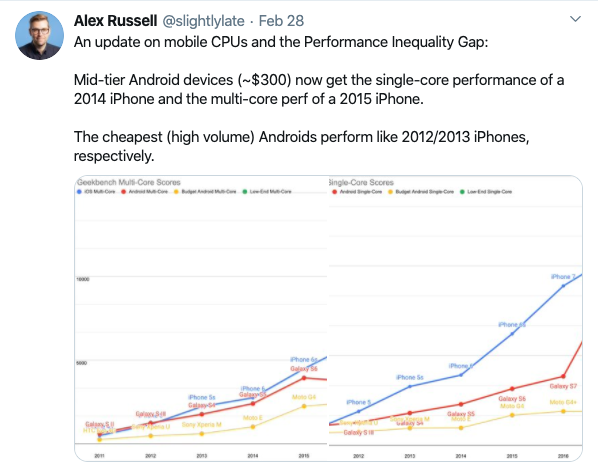 The outtake is that the cheapest high volume androids today perform at 2012/2013 iPhones level.
When signing off work, browsing on your high-end last year's iPhone isn't representative of the whole population.
As an exercise, I once analyzed the browsers on a campaign for a telco. We saw computers and browsers that were 10 years old, mobile PlayStations, Xboxs. People consume content literally everywhere and devices that you haven't even thought about in years.
In downtimes like now, revisiting your QA or accessibility guidelines (or just establishing them) will pay dividends once things get back to normal.
Notable stories this week
Campaign of the week
The Atlantic with fast to market content on re-evaluating your strategic priorities with PWC.
Bustle also fast to adjust with this piece on zone cleaning, how to keep yourself sane and the house clean.
Submit your own and view the best campaigns of 2020.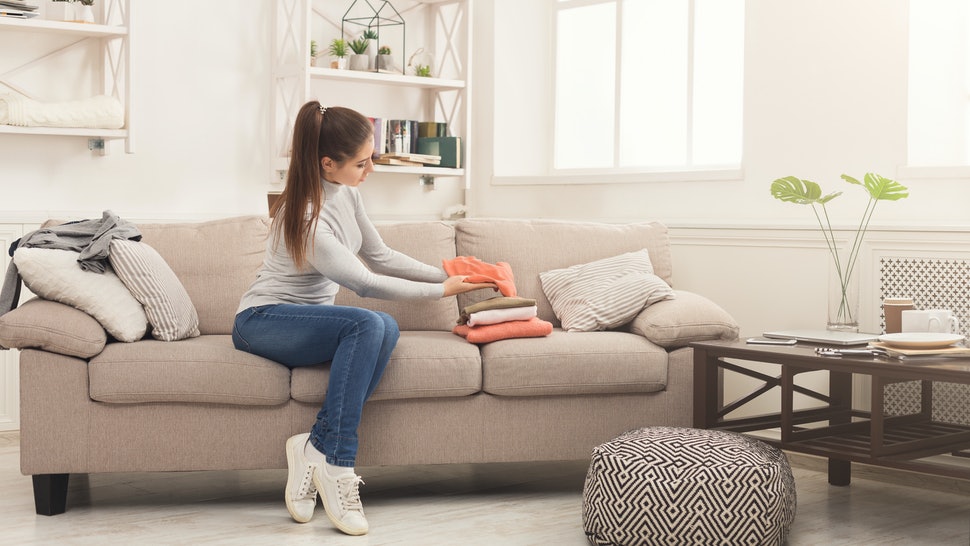 Smartest commentary
Datapoints of note
See all our Covid-19 data here.
Thanks,
Ben
---