One big thing
The story this week was Google committing to a roadmap to remove third-party cookies within 2 years. This has been an internal battle for them, Google Adsense vs DoubleClick vs Chrome.
Google Adsense is the traditional advertising teams' at Google, DoubleClick is the more brand solutions and Chrome – obviously their browser. The ads teams want/need the third party cookies but Chrome doesn't want to lose market share by not keeping up with Firefox and Safari.
Google merged the first two teams, to get 100% alignment. And gave them the challenge of going, find ways to use less data to get the same or better results. Which they have begun to do.
So Chrome rumors have been floating for a while – it's great to see a confirmation of this happening. At a technical level what this will mean is the browser will play a more active role in managing your privacy. The browser will collect events and pass back anonymously to providers. Rather than your data being shot around everywhere and endlessly.
Sure, workarounds will be found, but with all browsers in alignment on a standardized method – this will become the norm.
Ari Paparo posits "the media mix will likely bifurcate to click-based direct response ads on the one hand, and video-heavy branding ads (with limited KPIs) on the other. There's a lot less room for hybrid "brand direct" spending when neither audience nor results can be clearly measured."
I largely agree and it will stimulate more content-first executions. It will/does remove the mid-range CPMs which are often filled with retargeting. What I mean by that is, $2-$6 CPMs.
Higher CPMs tend to be brand spend, lower arbitrage and retargeting often covers this middle range. This means higher CPMs can come down for the same inventory.
This will create more opportunities for the promotion of content. It also is where political advertising is even more valuable because it helps fill the range of CPMs.
Notable stories this week
Campaign of the week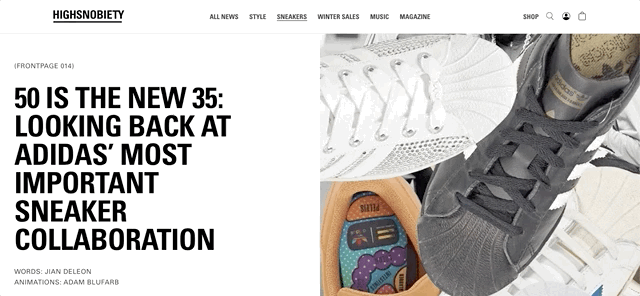 Deals/M&A
Smartest commentary
Thanks,
Ben
Nudge is a dashboard for your content.
Nudge is built by marketers and aims to serve brands investing in content-based media, across any category, looking to illustrate ROI, generate deep performance insights, and save time.