Before your snowy weekend here's the latest in native and content. ❄️
One big thing
Tim Cook called on the FTC to help tidy up the use of our data. "The Federal Trade Commission should establish a data-broker clearinghouse, requiring all data brokers to register, enabling consumers to track the transactions that have bundled and sold their data from place to place, and giving users the power to delete their data on demand, freely, easily and online, once and for all."
It is time to help consumers get more control and the ability to properly be forgotten online. The internet is the same in our culture as public spaces, we have a reasonable expectation of personal space, an understanding of privacy and respect. And our laws govern that. Given the pervasiveness of the internet in our day to day lives (heck internet access is a basic human right in some countries) how we think about it as a society does have to evolve.
Hats off to Tim, to help shape the narrative and a potential way forward.
Here's a great Twitter thread on it too.
Notable stories this week
Deals/M&A
Piano raises $22m helping media businesses monetize their content. Kind of like a 'business model in a box'.
Campaign of the week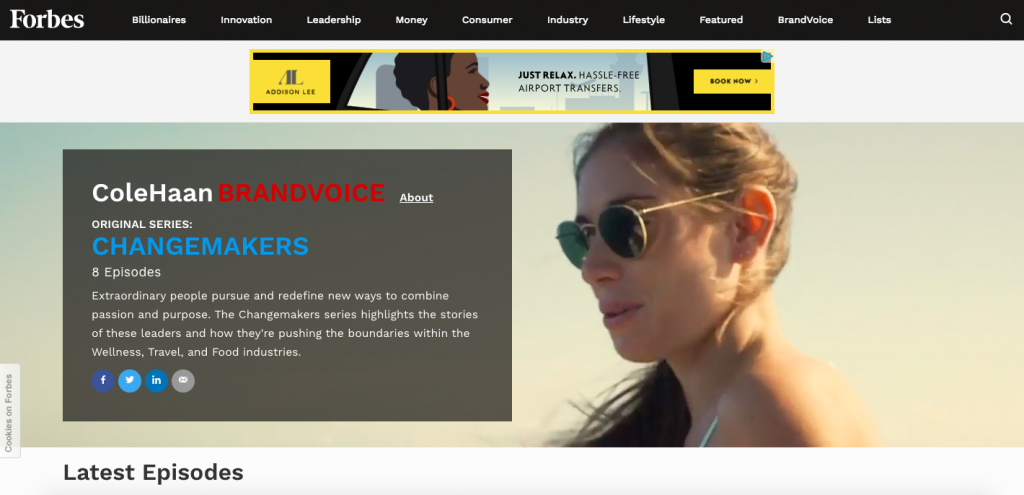 Datapoints of note
Publishers are still confident that advertising revenue will remain a vital revenue stream in 2019, with 81% saying it was an important area for them (among many), followed by subscription (78%), native ads (75%), events (48%), and e-commerce (31%).
Lastly, we're hiring for a full stack engineer at Nudge, location agnostic but passionate about building quality products.
That's it, Happy Friday.
-Ben
Bringing real metrics to branded content.
Nudge is a content marketing analytics platform that drives performance for leading brand advertisers and premium publishers.
---