Have you ever wanted to predict the outcome of a native advertising campaign before it's even been set live?
A client of ours recently decided to find out, and so can you. It really doesn't matter if you're a veteran in the field of Native Advertising or just getting started – anyone would benefit from doing this.






This particular client of ours placed Nudge across all of their owned content. They wanted to figure out which of their content was already performing above standard, and in turn what to place natively. After they'd realised what their best performing content was, they were able to make strategic placements on native platforms. It turned out to be a winning formula as they were able to strengthen purchase intent to the top end of Nudge Purchase Intent Benchmarks, (which are 1-3%), – it simply worked.

Why you should try it…
Great way to de-risk native ad campaigns.
Excellent place for brands to get started with native.
Teams can focus on lifting results; efficiency of advertising spend.
Fool-proof way to introduce great content to a new audience.

Speak to a member of the team to learn more.
How to measure content attribution with Nudge
Content attribution is the ultimate proof point, and identifies what content is driving conversion from specific traffic sources, to drive better results; which lends itself to be fully personalized based on your brands key objectives.

Nudge allows you to:
Tag the desired objective that you want to optimize towards.
Identify what content is driving those actions.
See distributions sources.
Learn about the best time to convert.

Having this data at your fingertips, lets you optimize campaigns and improve results.

The Benefits of Normalized Metrics
Native Advertising marketers are frustrated by the wide range of metrics provided by different publishers. Nudge has normalized metrics built for purpose, as native requires a blend of content, social and advertising KPI's, delivered in real-time.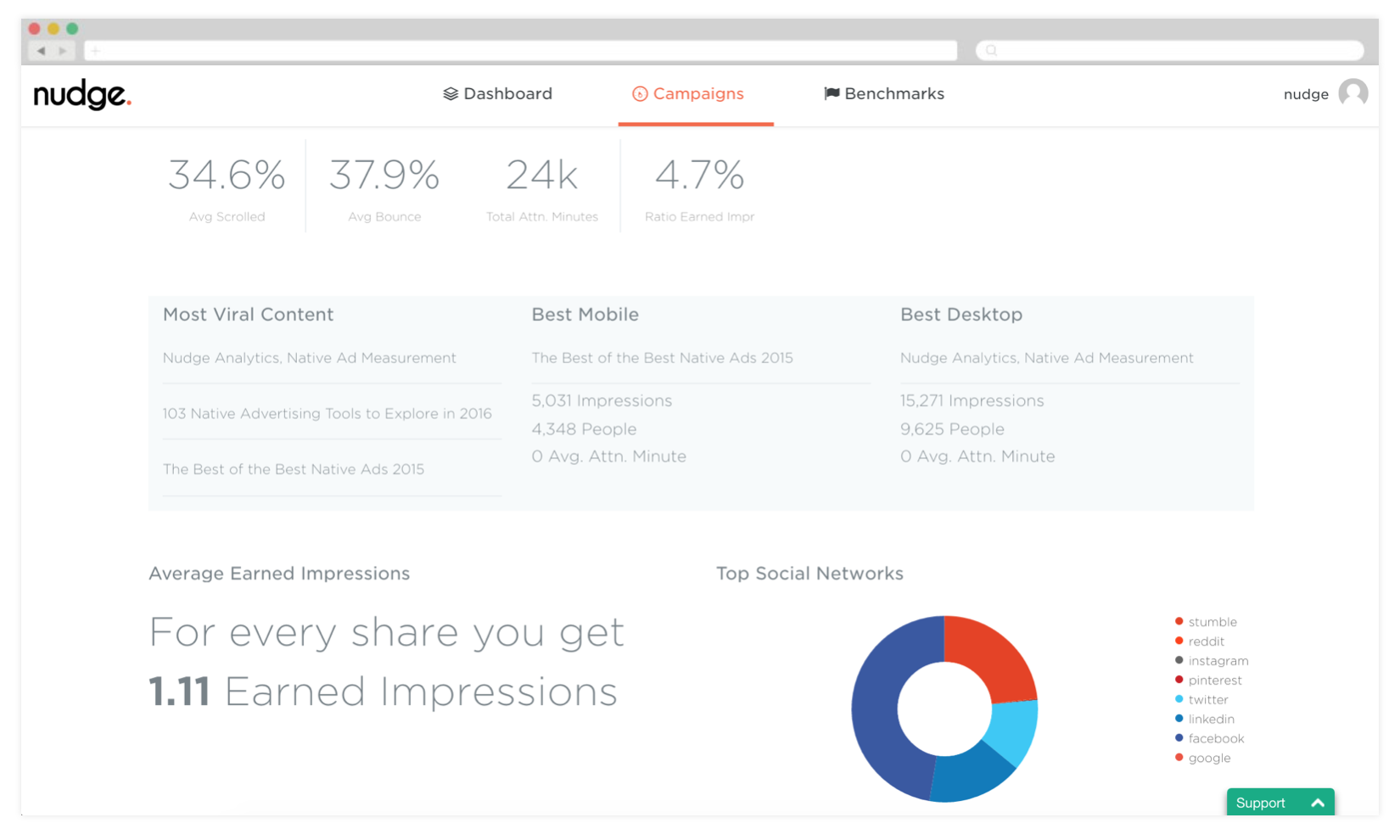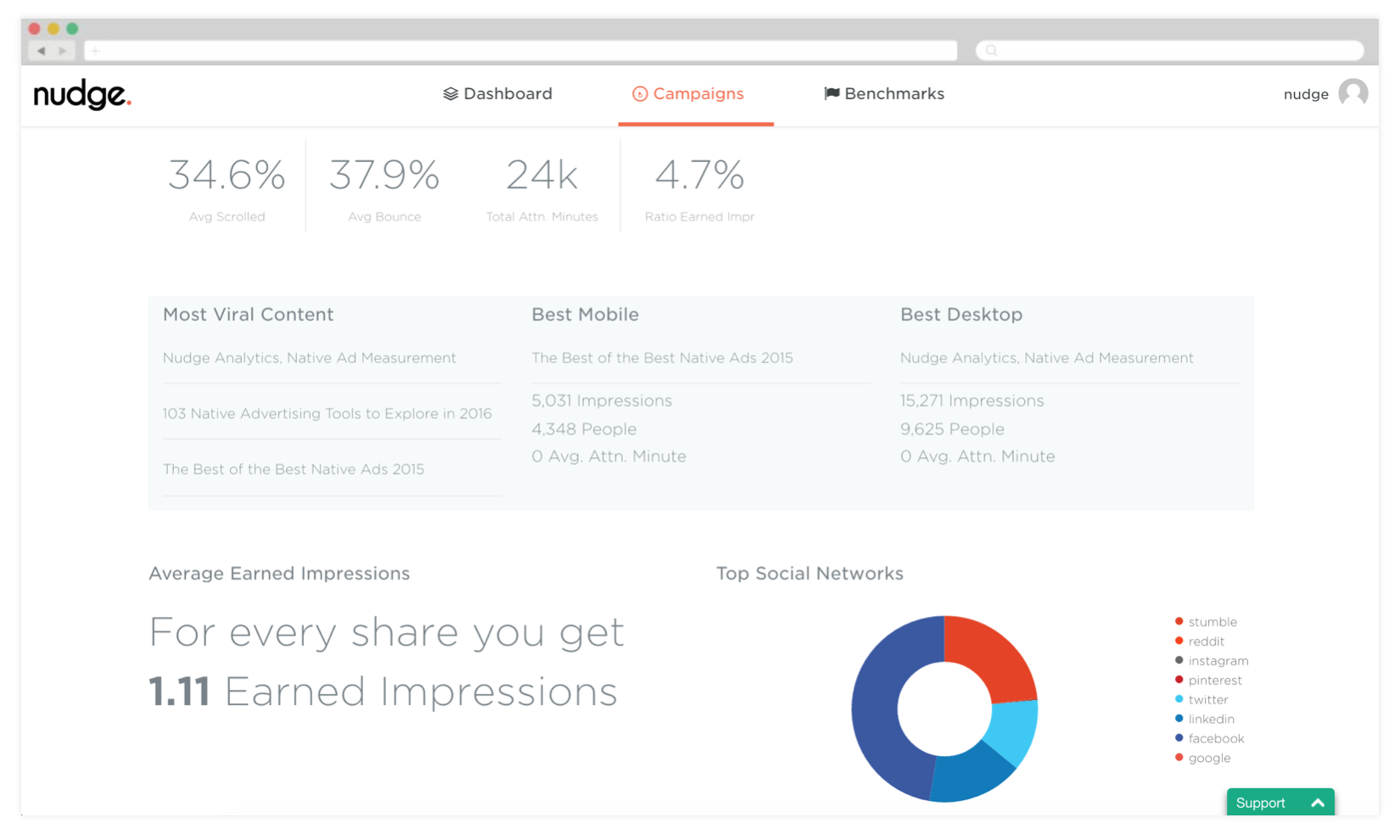 With Nudge, your team gains insight into your best performing content through a number of important factors including:
Most Viral Content.
Best Mobile/Desktop.
Top Social Networks.
Time of Day/Day of week [that drives performance].
[Content with] Top Average Attention Minutes.
Average Attention Minutes by Device.

Here are a few real world examples:

Get in touch to see how Nudge can work for you.

Ways you can make your native ad campaigns work harder:
1. Look at industry benchmarks
2. Optimise content to drive conversion
3. Distribute the content you buy to maximise output
Summary
Before picking content for native ads it's worth looking at what you already own. Even if it's to create new content you'd want to know what your audience engages with. It saves your team time and resources, and allows you to reach new business with great content that you already know converts.
With Nudge your marketing team gains a powerful advantage through normalized native metrics.
---