As a marketer, you are used to spending your time slaving away on your laptop, liaising with creative agencies, going back and forth to the graphics team to nail that particular infographic – sadly, no matter how great your content is, it simply won't make any difference if your distribution strategy isn't on point.

A growing numbers of advertisers and publishers that we talk to feel like they have tapped out in terms of social, that it's not going to scale in the way they need it to, so they have started looking outside of social at new value adding sources. Native is growing and it's important, but it's also increasingly difficult to navigate and sort out campaigns.

New clients tell us:

They were overwhelmed by all the distribution solutions/options

Results were ok, but not amazing

A lack of campaign transparency made it difficult to understand how and/or why their native advertising were/weren't performing

At Nudge, we've worked hard to build a solution for these problems. We've created a platform which helps agencies, brands and publishers to zoom into quality over quantity. To sift out low quality clicks in order to get to the real ones and to optimize for those by giving them the tools for ultimate campaign transparency.

Talk to an account manager about how Nudge can help you distribute content more efficiently.

Drive Better Content Distribution with Data

You'll often hear us say is that "not all clicks are created equal"; something we're firm believers in. That's why we built Nudge, a platform that combines social, ad and content metrics to shape up the way we think about distribution and where the missing gaps are in terms of getting an edge.

Our platform is built with post-click metrics, equipping marketers with the tools to measure what's generating the most attention, not the most clicks – the most clicks isn't necessary the best result (i.e. you may have a great headline that gets people to click but not necessarily engage with the content). Marketers gain the ability to optimize content around scroll, bounce rate, attention minutes, identify accidental clicks, disparities between providers, device types and more. Without these metrics people struggle to optimize campaigns in this way.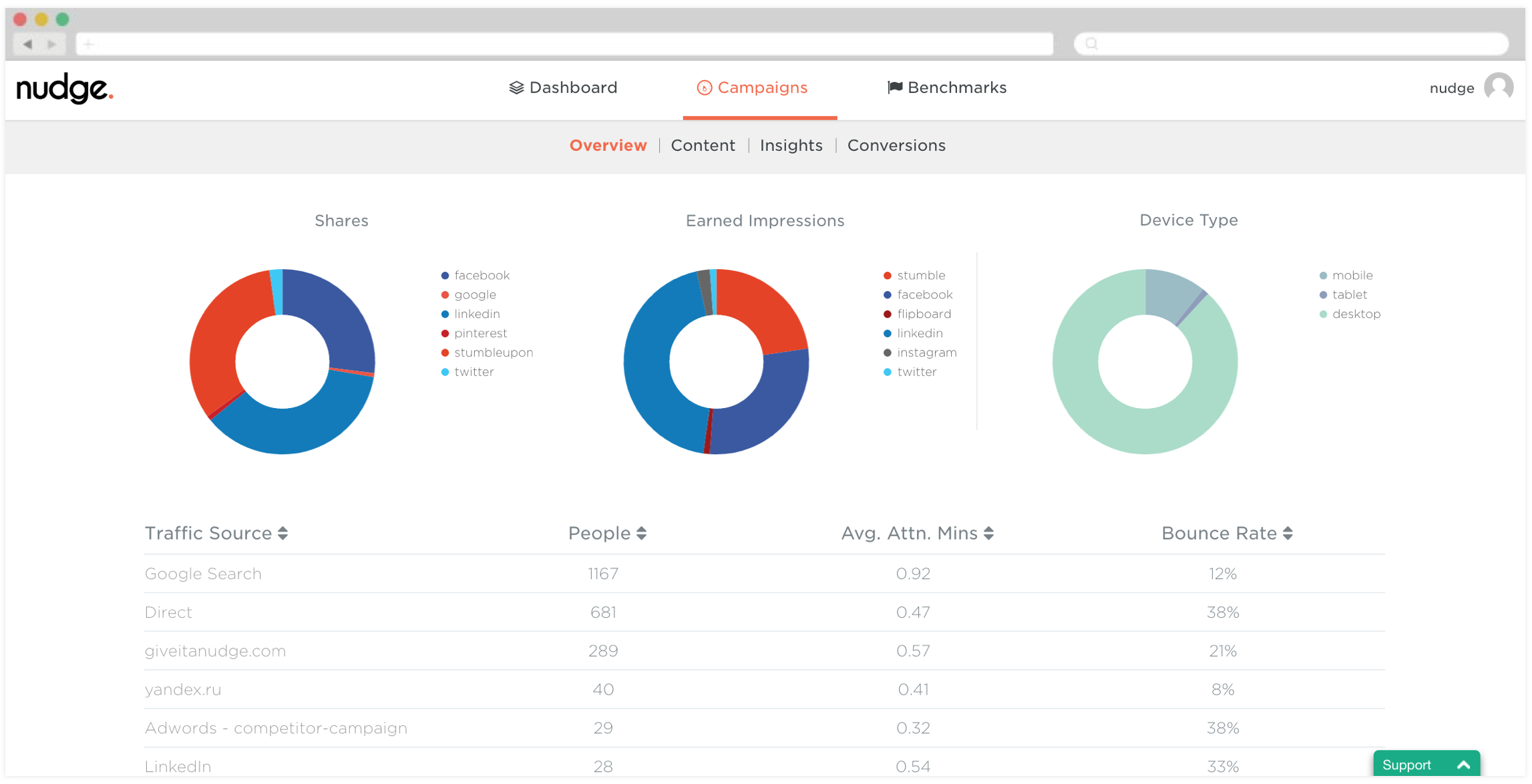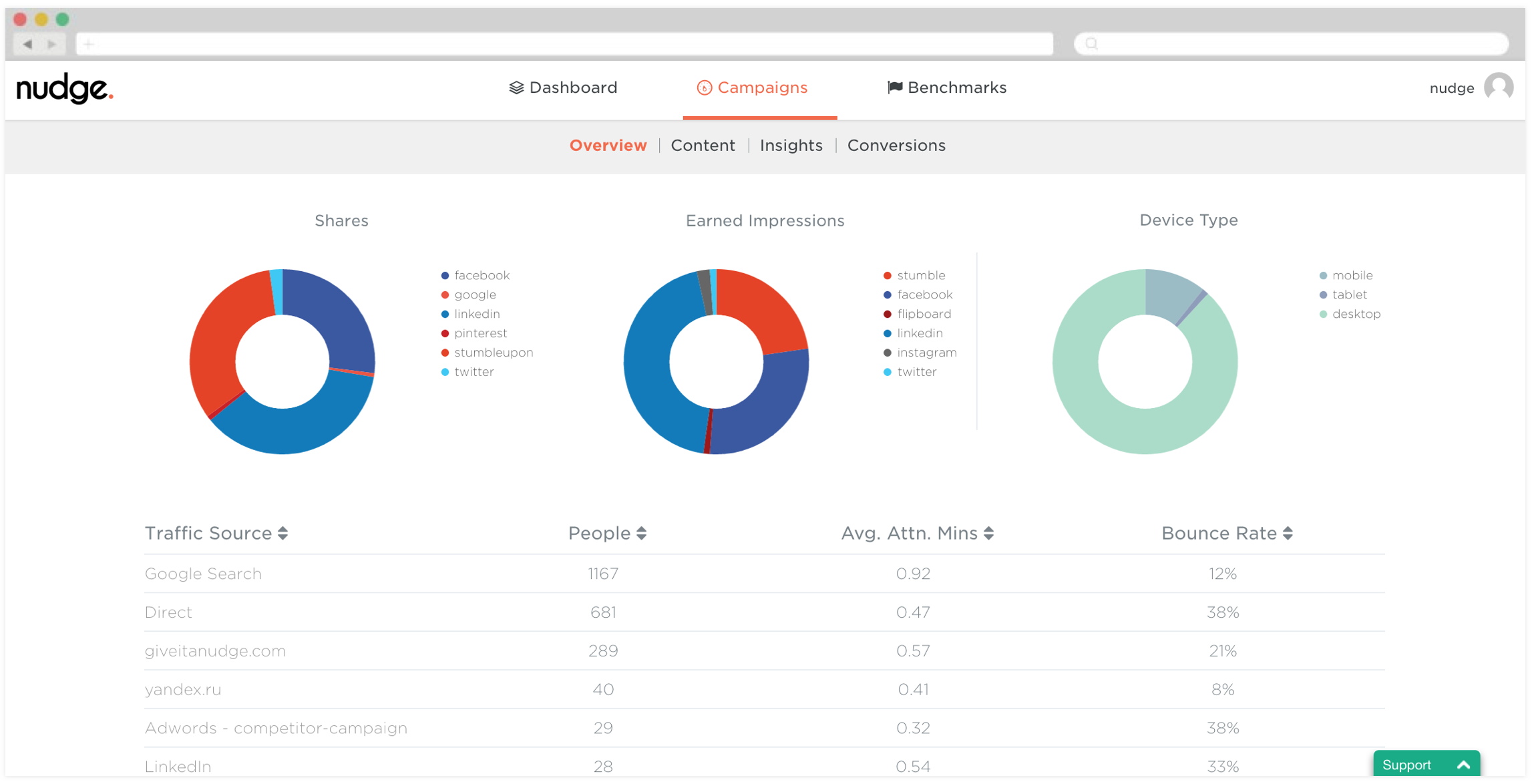 Questions answered by post-click metrics
Post-click metrics help you with questions like, is instagram a good place to distribute my content? Are influencers a good way to distribute content? Mobile?
Content formats – breakdown by categories and/or audience etc
Devices – breakdown by categories and/or audience etc
Publishers – see where you're receiving the greatest return
Ad placements – quickly identify a good environment over another. If you have the same ad on different websites you'll soon see which is better due to the live environment.
Top Tips: How to Set Up a Campaign for Success

Being smart at the start of the campaign allows you to be smart at the middle and end of your campaign. Here are our top tips for setting up your native campaigns:

Tip 1: Try 2-3 partners at once. It helps contextualise performance and to see how the different providers work, as well as the kind of attention they're delivering. It also helps you see if there are dramatic differences.
Example: A client of ours recently had one provider with the same targeting parameters and CPC as another, but was providing 4x the amount of leads – therefore their inventory was a lot better for this particular brand.

Tip 2: Take organic insights to set up your campaign for success.
Example: We recently measured a campaign for a food & drink brand. They needed to find out what device type/content piece/time of day that was driving the most attention across all traffic. After three days they were able to see that people on mobile and tablet were spending much higher attention than on desktop. Comparing that with Nudge Benchmarks they new they were coming in much higher than most brands in their industry, so they quickly shifted their paid distribution toward mobile/tablet and their best piece of content during the time of day that was yielding the best outcomes.

Tip 3: Break out your campaigns. When setting up distribution, break out for devices, audiences and interests – it makes it easy to figure out what's working the best, to refine and optimise. Use URL tags (for traffic sources), to easily measure with post click metrics.
Example: break out paid social for different networks, content formats etc.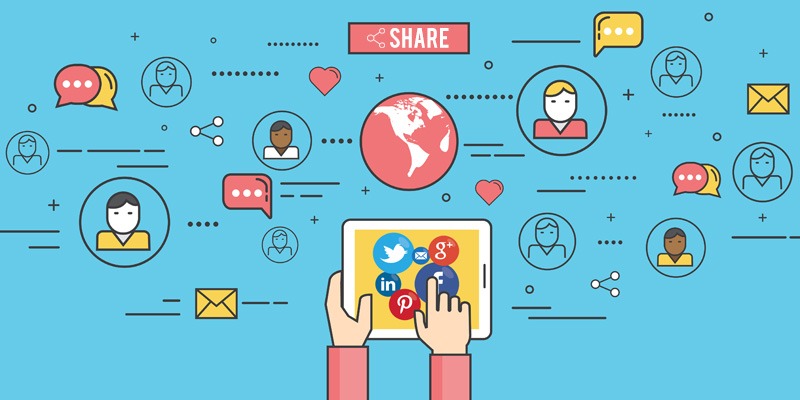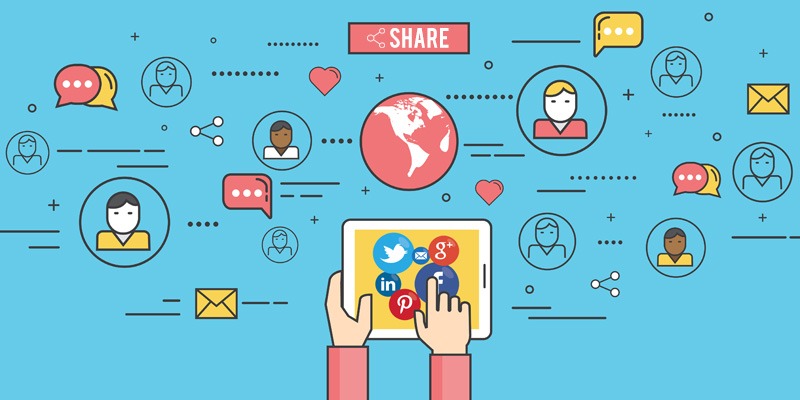 Get in touch to learn how your distribution could work harder with Nudge.


See Nudge in action: Case study – The Atlantic

Nudge helps you back the winners and improve efficiency.
We partnered with The Atlantic to help a leading pharmaceutical company with their native campaigns. We quickly noticed that 35% of conversion came from one media source, allowing them to back the right source and removing the ones that weren't working. It can be tricky getting the right combination with all the different places you can be advertising on.

Download the case study here: Native Can Convert

Top Tips: Optimizing During the Campaign

Tip 1: Identify accidental clicks. It enables you to see what happens after people click through Nudge's post-click metrics, i.e. you can see if there are any particular combinations that are driving accidental clicks.

Tip 2: Diagnose, go back and adjust targeting. Bounce Rate is a good metric to keep an eye on for this.

Tip 3: Shift spend based on attention minutes by device/targeting/content. It allows you to quickly change the campaign outcomes for the better.

Pro tip: Look at Attention by Ad Creative. Have you ever felt like a headline will get you clicks but not consumption of the content? You can answer that with Nudge. If clickbait headlines work for you, find out straight away, and if they don't? Well now you have the data.
Example 1: In a recent campaign including the word Free increased clicks, but decreased the post-click attention
Example 2: A client of ours bought content on a lifestyle site. Their publisher drove content and at the same time they were doing some distribution as well. Because they'd broken out their campaigns they ended up optimizing and almost with double the attention than the publisher.

Summary

Without a solid distribution strategy, your content will sadly go to waste.

Not all clicks are created equal. By using post-click metrics marketers are able to sift out low quality clicks, break out campaigns by device type, content formats, time of day and many other options in order to optimize their distribution strategy toward making maximizing the impact of their campaigns. Having too many tools can be confusing and getting quality out of those is only making it more time increasing and difficult.

Nudge helps publishers, brands and agencies to navigate all their distribution in order to get to the best insights very easily. If you're overwhelmed by all the distribution solutions/options, feeling that results are ok, but not amazing and that a lack of campaign transparency makes it hard to figure out how and/or why their native advertising are or aren't performing.

Speak with an account manager to learn how Nudge can help you distribution content more efficiently.
---