Advertisers seem to be on a perpetuating hunt for the new innovative spot for their marketing message in order to reach brand awareness. Ads are basically everywhere; in the taxi, on the train, billboards, magazines, public bathrooms and even all the way onto our bare skin, and we see them as much as 5000 times each day.
So how are companies standing out in the crowd, and how do they avoide to cross over the line of annoying consumers wit
h their
advertisement?
Well, content marketing takes care of the latter problem. Making content that is not selling or pushy, but instead beautiful, informative and also works seamlessly with branding.  But we are still in the problem with standing out in the crowd. According to this B2B Content Marketing Research report, create and enhance brand awareness continues to be the top goal for B2B content marketers.
"The likelihood that consumers recognize the existence and availability of a company's product or service. Creating brand awareness is one of the key steps in promoting a product."
The definition of brand awareness is clear, but it gets harder when it comes to measuring the level of achievement of this most common content marketing goal. Today, as a growing share of the marketing budget is shifting towards online activities, the measurement of the same becomes increasingly important. Internet is by nature a quantifiable medium, yet according to a research of measuring the effectiveness of online advertising,  advertisers find it hard to measure their online performances. This makes me wonder why 61 percent of American advertisers find that online marketing activities meet branding imperatives such as brand awareness. How can they be so sure? How and what are they measuring?
Okey, let's start with a short recap of the brand awareness metric.
Brand awareness is a metric of the extent to which a brand is recognized by potential customers. It is often associated with a particular product or brand and this is often expressed as a percentage of a target market. So it comes down to how memorable your brand is in the consumers minds in terms of recognition and recall.
So which are the main parameters we're tracking?
1. Impressions
If you are using any digital advertising, the number of impressions will be your most important and fundamental metric. It tells you how many people who have seen your display ad, whether it is clicked on or not, and therefore tells you something about how much your content has been spread (for this is also the Reach metric used). There is also more advanced impression metric tools which will provide you information about social media habits, location and preferred search engine.
2. Customer engagement
Customer engagement is the part of brand awareness which measures people's interaction with your brand. The development of the social Web has made it easy for companies to interact with their customers and vice versa, and the possibility to build meaningful relationships has thereby been facilitated. This metric will tell you about brand recognition, content resonance and it is also a direct reflection of your brand awareness campaigns efficiency.
3. Clicks
The click through metric measures how many of the people who have seen your ad actually clicked on it. Even though click through is a well used metric to describe brand awareness it has one mayor drawback; it doesn't provide any information about the impact of people who have seen the ad but didn't execute a click. Therefore we have view through. This, simply put, measures the number of people who have seen your display, didn't click on it, yet got influenced by it and find their way to the website later on in their browsing experience.
In order to get these parameters, you need a tool to track them. So here are some tools to help you measure your brands awareness:
Now when you have your data, it's time for asking yourself some important questions. What could you do to make positive social engagement out of negative social engagement? What content works and what type of content should you avoid? Are you posting too often or too infrequently?  Use these answers to make necessary modification in your brand awareness strategy and make it as good as it can be.
Now it's time for the fun part; create some brand awareness! Here you have two up-to-date tips:
Retargeting
Other than just using standard display advertising you can get better results with retargeting.  Retargeting, for you guys who have missed this concept, is mainly known as a tool to increase sells and improve conversion rate by showing display ads of products to people who have visited a company's website without making a purchase. But the method also appears to have a positive effect in branding and creating brand awareness. With search retargeting you can make your brand appear bigger than it actually is. Sound interesting? It sure is!
V
ideo
Video is a great way to do content marketing and increase awareness of your brand. It gives you the chance to really press the right buttons in a person's mind and heart. And the big advantage; internet users are more receptive to advertising that includes video content and video can enhance brand awareness with 19 percent. Go for it, and be creative! Here is some cool clickable example of video content marketing from a few big brands to get you inspired.
The story of 15-year-old Jack Andraka who, after losing his uncle to pancreatic cancer, invented an early detection method for cancer that won Grand Prize at the 2012 Intel International Science and Engineering Fair.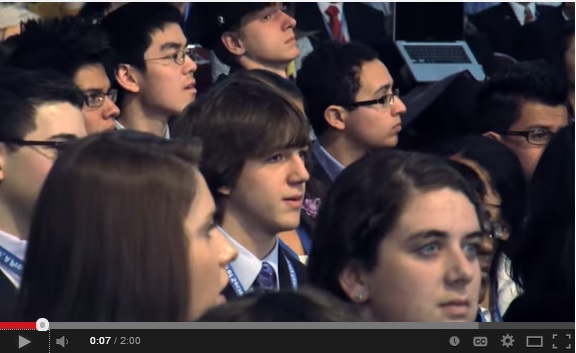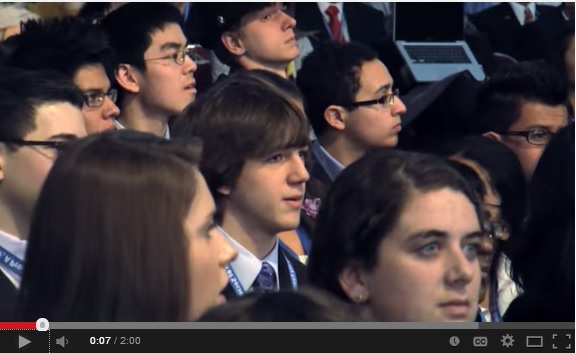 "The Scarecrow," the companion film for Chipotle's new app-based game and quest for wholesome, sustainable food.
Commercial for Ram Trucks during Super Bowl 2013.
And here are a few more:
  Have you seen any of them before?
Quick summary
Brand awareness is a metric of the extent to which a brand is recognized by potential customers.
Measured by number of impressions, clicks and level of customer engagement.
There are several of tools to use when tracking those metrics, such as Google Analytics, LinkedIn Analytics and Hubspot.
Ideas to increase brand awareness; retargeting and video.
That's it, any questions? Please share your questions, feedback and additional ideas in the comment field!
Good luck with creating, enhancing and measuring your brand awareness!
Mikaela
---