Speculation has arisen again about the prospect of Apple launching a search engine. In July Apple updated its Applebot docs and the bot has since been observed crawling the internet more aggressively. So is now the time Apple launches a search engine?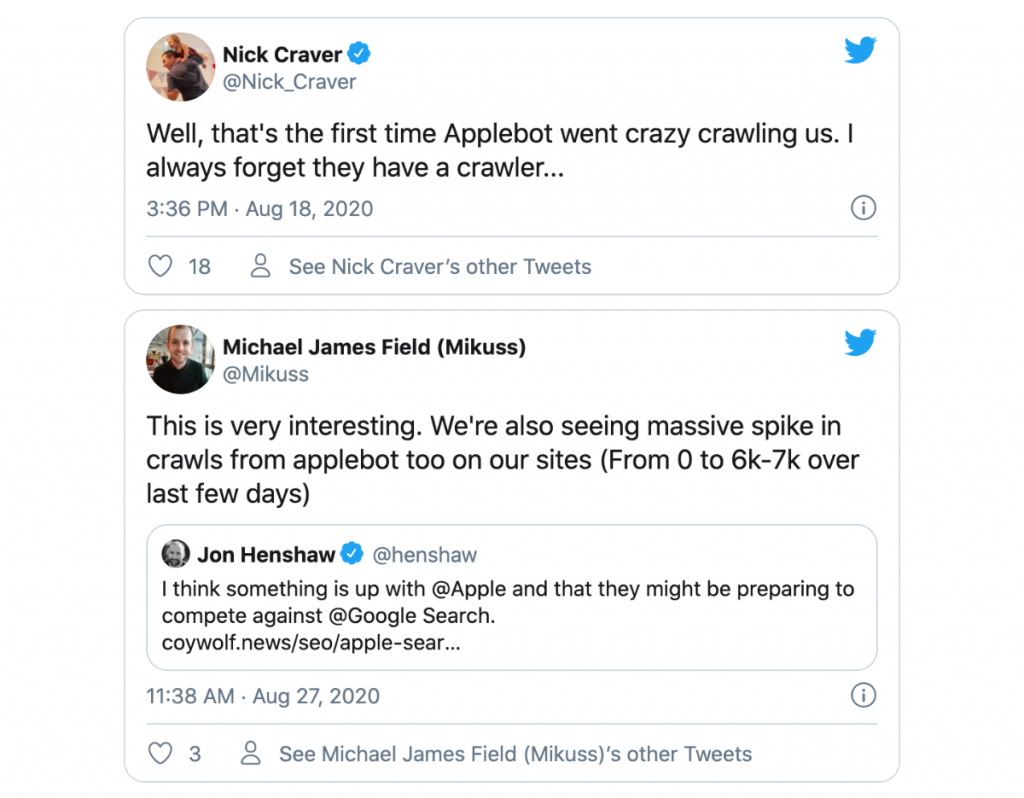 On HackerNews, an ex-Apple developer (jd20) shared how the first AppleBot was run. AppleBot being the program that goes out and builds an index of websites, captures metadata like topic, images, URLs, and descriptions. AppleBot first launched in 2015, to help power services like Siri and Spotlight. It was first powered off four Mac Pro's in an office and they would crawl close to 1b pages/day.

Well, Apple has always had some sort of search. Of course in the more traditional sense, Spotlight search. When people raise this though, they're asking, will Apple launch something like Google?

The Google Partnership

Apple already has a big search business, Google pays it billions each year to show results, the exact amount remains undisclosed but analysts estimate it at $12b-$15b. This is the same sort of deal Firefox has. Google is in essence revenue sharing.
Apple's search agreement with Google generates revenue based on referral traffic through the URL/search box on Apple's Safari browser. Although Google search is set as the default, this can be changed in settings on iPhone to another search engine, such as Yahoo!, Microsoft Bing, and DuckDuckGo. Consumers may also conduct searches on search apps available through the App Store, searches performed on the web (through the search engine's web portal), or through virtual assistants like Siri, Cortana, or Alexa that are available to users on our platform.
Why does Google pay? "Of all Google search ad clicks in the third quarter, 49% came from iOS and macOS devices, according to data from Merkle." Without a partnership they would literally be half the size. In this case it is a win/win for both parties.

Given Google's revenue share is around 30%, this estimates a potential full market value of $45b for the search business. However, as it stands, the payments from Google are all profit. So it takes a big leap to remove that revenue from the income statement.

Tackling bite-sized pieces of search

Apple has been chipping away at it though, in Spotlight, the desktop search, which enables users to search files. Back in 2014, with the launch of Yosemite, it extended the capability to search across Wikipedia and eventually also regular web searches. On launch, these were powered by Bing but was swapped to Google in 2017.
"Switching to Google as the web search provider for Siri, Search within iOS and Spotlight on Mac will allow these services to have a consistent web search experience with the default in Safari,"
This mirrors Apple's product strategy, rather than take on a whole area (like search) it finds discrete components that it can do well. To learn, build adoption, and take the next step.

If anything, the launch of Apple Maps, which was poorly received but subsequently redeemed itself, in an elongated seven-year time frame. It may give Apple confidence to do the same. The deciding factor for Maps was that they needed maps as a core component for other parts of the experience to run smoothly. It became too critical to have that as an external service.
"If Apple was willing to dump Google Maps, they'd be willing to dump Google Search too."
They've long been rumored to look at buying DuckDuckGo, the privacy-focused search engine. But why be Google when they can just build around Google with their own components? Each of them enhancing their customer experience.

Search is now an API, not a destination, and it needs to be contextually aware of where you are searching from, and where you are intending to get results from. It's not an apple-search.com. it's getting a relevant result via an API to show where the user is searching from. These results are given to Siri, shown in your browser, in your universal search, in context of your private files and public from the internet.

This is kind of how Microsoft really uses Bing, by providing search from its software products.

The two search engines they already have

The App Store search is an example of where they own the search experience, end to end. They have the app listings, they have an algorithm, and they have ads. This year, ads on the App Store are expected to exceed $2b.

Apple (like Google) has come under fire for promoting their own apps to the top of these listings.

Ratings help inform the rankings and "all third-party apps on the App Store are subject to user ratings and reviews, App Store users are barred from rating or commenting on Apple's own apps."

Siri itself is a search engine but with a fundamental difference to Google. Google has central intelligence, they use your email, your search history, where you've been to help inform their Google assistant. Siri does that but on your device. This maintains privacy in a way that means fewer quality responses in the near term but a better experience in the long run. If Google got powerful mining public information, Siri is big for mining your private information but ensuring no one else gets it.

Their first search engine

If we rewind to 1994, when The Simpsons were still a hot new show, Apple Search Engine was introduced. Initially, it couldn't run on all Macs, you needed a server to run it. Keep in mind this was around the cusp of the desktop revolution. Initially, it was your own documents. In time they released Sherlock, a stand-alone search tool, which then was integrated into Finder. At this point in time, this was your whole digital world; a few files, emails on (likely) a small network.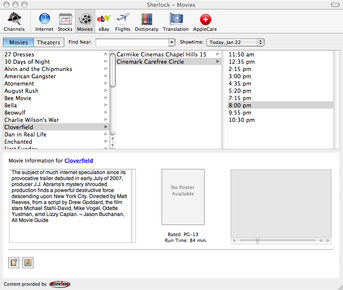 As an aside, Apple was accused of copying another company with Sherlock, which led to the idea of being 'Sherlocked', often referenced when Apple copies your features.

Here is the list of things Sherlock could search by default:
Final thoughts

And what Apple is building today is 100% analogous, it's just that our digital universe is now bigger, wider, deeper, more real-time; for many, their whole life has become digitized. From being kids on Club Penguin to TikTok'ing today.

For users, more things are on the line – that one thing they said in the heat of the moment, can stay with them permanently and have future consequences. Privacy is an essential ingredient to maintain digital's involvement in our lives.

Search is a thread that powers the Apple experience, it has to be fast, private, contextually relevant; your photos, your location, your at-home devices, your family. And if it delivers on that, it'll be but one feature of many rich features Apple delivers, to help you buy the next device.
---