Nudge has previously made
research papers
in order to help brands and publishers to understand how we can analyse and measure native ads. Within the
food and drink
industry, we've made a few findings on what type of content that works better than others and why.One conclusion is that Pinterest is a social media platform that attracts and engages people whom are searching for recipes and inspiration online. Below, we've listed a few companies in the food industry that have understood the benefits with posting recipes and other topics on Pinterest.
Pinterest as an engagement tool
Dole
Dole is a brand that provides fresh fruit, vegetables, and other food products of high quality. They have decided to present recipes to their customers in different ways, both by a webpage and through Pinterest. On Dole's recipe webpage they expose a collage of pictures with dishes, dressing, smoothies, snacks, etc. If someone is looking for recipes for any specific occasion, they will probably find it on Dole's Pinterest account. Boards have been created for everyday-life as well as holidays, which gives the readers many reasons to return to the platform.
Fritolays
/
Layswawy
There is no lack of inspiration when it comes to Lay's Pinterest accounts. The brand has even created two different accounts, one for Frito Lay's, and one for Lay's Wavy. If you thought that Fritos, Doritos, and Cracker Jack's are only snacks between meals, take a look at Pinterest and think again.
Lipton
Lipton is often associated with tea, but the brand provides more than that! On Pinterest their customers can benefit from recipes that are based on their other products, such as Soup and Dip mixes, which serves as seasonings for various dishes. Lipton is taking advantage of the fact that their products are perfect additions to spice up simple meals, like burgers. More secrets can be found on their Pinterest.
M&M
For every chocolate lover, M&M's Pinterest account will develop a bitter-sweet feeling. Why? Because there are so many sweet recipes to try and so little time. Luckily, M&M has created many different categories for moments when we have an excuse to eat more sweets, like Valentine's Day, birthdays, and Halloween.
General Mills
With their 63 boards on Pinterest and 3,600 pins, General Mills is active on this visual social media platform. They cover many different topics, all from "History" to "Fun with Cheerios", which confirms their width on the food market. By covering several topics, General Mills almost works like an online society where their customers can find anything they need at the same place. This is how you keep up the attention minutes on your site!
Nestlé
As many of the brands mentioned above, Nestlé is providing recipes for different occasions and holidays. What makes their Pinterest account interesting is the board "Creative Campaigns" where they have gathered some of their most famous commercials. Because of the creative content, it's easy to get caught up in the amusing commercials and while that goes on a connection to the brand will most likely develop.
Kraft Foods
Kraft Foods is the brand that, in this list, have the most followers on their Pinterest account. Probably it's because of their wide range of products and their broad targeted audience. Kraft Foods cover many different recipes that can be found appealing to almost everyone. Instead of buying a cookbook, this Pinterest account could be an alternative. Yet, since the recipes are based on Kraft Foods's own products, the reader will be transferred to their
site
 for further information about how prepare the meals. Best practice is also something you can read about in Nudge's
research papers
. A successful marketing strategy is to deliver a feeling to the consumers through ads. Is there any better way to deliver a feeling than through videos or vivid pictures?
Deliver a feeling with videos and vivid pictures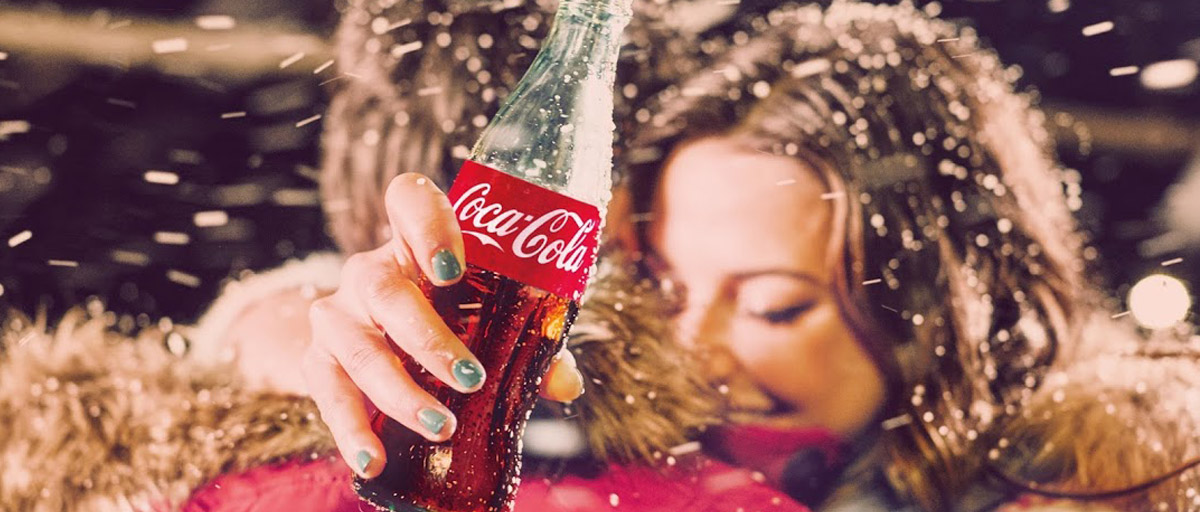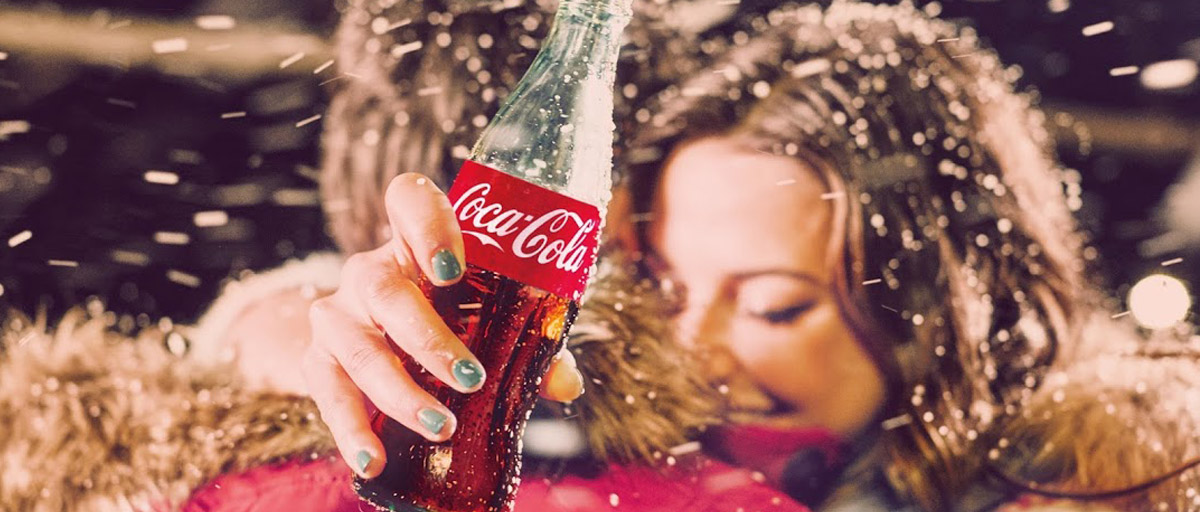 Coca Cola
To raise awareness about current happenings Coca Cola is posting pictures, moving images, and videos on their Tumblr account. Catchy hashtags are created for events as well as moments in the everyday life which engage customers by using the same hashtags while consuming the products themselves. Coca Cola has been associated with a polar bear for a long time which is why the dancing bear mascot named Polar P is a great addition to the team. With the aim to teach people how to dance, people will most likely have the brand in the b ack of their mind even after leaving Tumblr.
Red Bull
Red Bull is one of the most sold energy drinks in the world and according to their Tumblr account they're using the world to promote themselves. Creative posts that in some way relates to flying, high altitudes, or challenges are uploaded under the tags #play, #fly, #create, and #inspire. Along with these posts, Red Bull has created a series of moving sketches all aiming at "get energy to fly". This great combination of the playfulness and serious posts have helped them to reach a wide target audience. As a brand, Red Bull is related to sports and events, and the followers can keep themselves updated about these categories by videos and posts at the same Tumblr account. Pinterest and Tumblr are two of many online platforms where brands can publish content. To learn more about which platforms native ads works the best on and which publishers can optimize your content, go to
giveitanudge.com