Formula 1 is the yachting of motorsports, that is it is showy, speedy and intellectual. Many have been introduced or brought back to it through Drive to Survive on Netflix. As I was. Simply it is 20 drivers, racing around a track, in cars that have to adhere to regulations. Otherwise referred to as the Formula, hence Formula 1.
There is a whole history around the regulations and the history which is worth a read. The teams themselves are funded by participating, winning, and largely sponsorships. Notably, the Red Bull team generates a (small) profit. Given the races happen all around the world, physically in different countries but also broadcast. This makes sponsorship and advertising like threading a needle to comply with the varying regulations.

This has meant that things like tobacco and alcohol advertising, which used to be common, are not so kosher anymore. Nonetheless, Formula 1 has had its share of shenanigans or a did they really do that. Here are a few.
Embarrassing non-paying sponsors

Way back in 2002, Paul Stoddart's Minardi team decided to call out a sponsor, that was on the car but hadn't paid.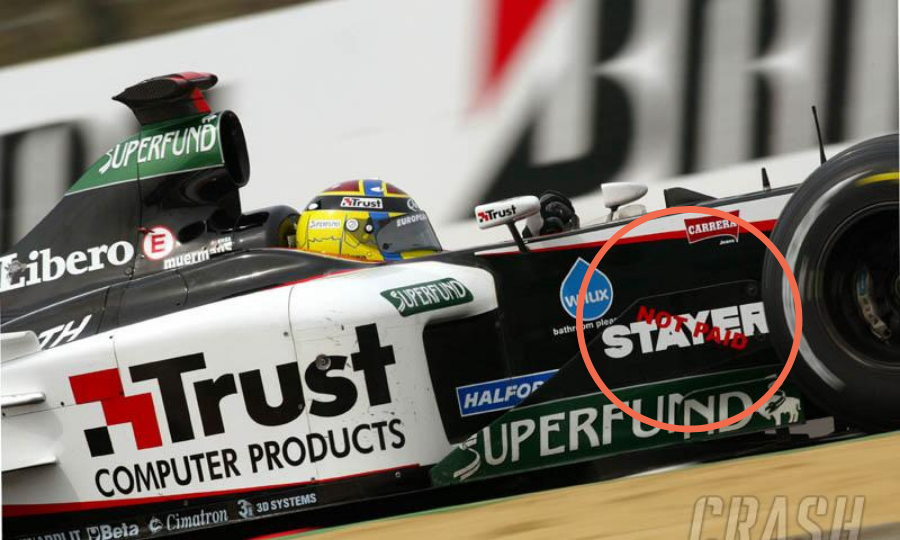 Paul Stoddart's Minardi team has decided to highlight the fact that certain companies are currently getting a 'free ride' via his cars, by slapping 'not paid' stickers over the sponsor's logos on the two PS03s at Suzuka.

It seems sponsorship deals had been broken a number of times and he was sick of it. To highlight to the public that this was going on, rather than remove the logo, he slapped 'not paid' stickers over their logo.

Fortunately for this struggling team, a brand called Red Bull ended up taking over this team and turning it into a world champ.

Cigarettes as the PACs (?) of sponsorships

Tobacco advertising was almost entirely eradicated in the mid-noughties, as legislative pressure forced cigarette brands off teams' liveries.

Mission Winnow is a loophole Marlboro has used to stay involved with the F1. Technically they are promoting their cause highlighting the changes they are making as a company.
You might call it analogous to a PAC, a political action committee, which isn't the main candidate but its objective is to support the candidate.
"Mission Winnow does not advertise or promote our company's products or product brands. Rather, it is designed to talk about our commitment to improving ourselves in everything we do."
But the counter is –
"the shape of the logo has prompted accusations that it is similar to Marlboro's white-and-red chevron."
This led to an investigation in Australia where it was believed it flouted local laws. Noah Brier summed the cat and mouse which has been ongoing for some time:
"In 2010 the team took heat when British doctors accused Ferrari and PMI of subliminal advertising. "The barcode looks like the bottom half of a packet of Marlboro cigarettes," explained John Britton, a fellow of the British Royal College of Physicians and director of its tobacco advisory group. "I was stunned when I saw it. This is pushing at the limits. If you look at how the barcode has evolved over the last four years, it looks like creeping branding."
To this day it remains unresolved, with Ferrari removing it for some races. There also was a point in time when Alcohol brands were ok.

Is it an alcohol brand or not?

Back in 2005, Johnnie Walker signed a deal with McLaren Mercedes, and then it was controversial. However, Budweiser was a minor sponsor of Williams. This season Heineken has been sponsoring but for their non-alcoholic beer, which made some pause.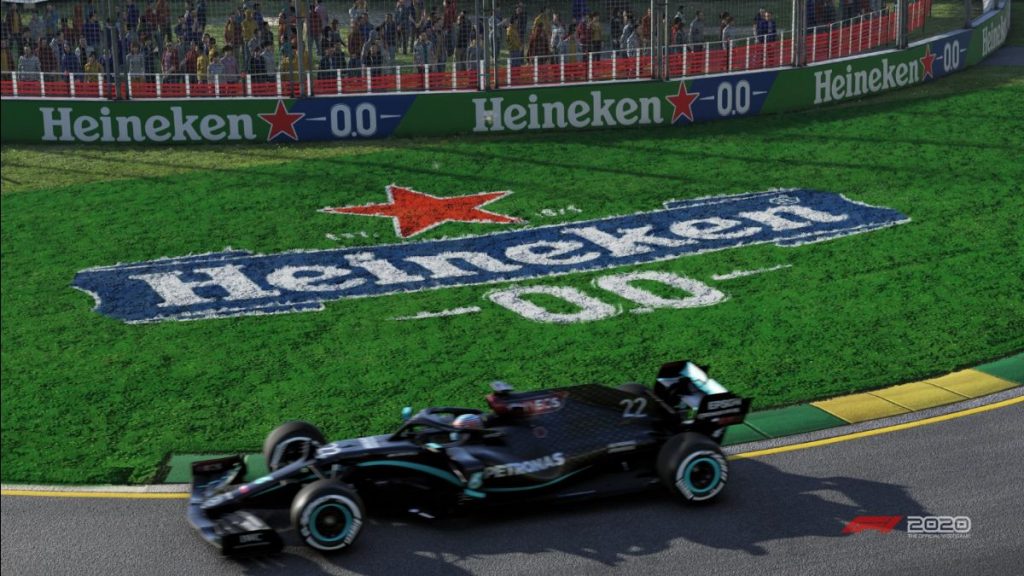 Yes it is an alcohol brand but they are hero'ing their non alcoholic version. It threads the needle of not technically being alcohol advertising. However for many the first thing they would think of is beer – which is alcohol. BUT on the other hand they're trying to raise awareness of a no alcohol alternative. So ?
Another non-legit sponsor

Rich Energy came out of nowhere to sponsor the US team HAAS. Many hadn't heard of the brand so were questioning – how could they (afford to) sponsor a team. ESPN took a look into the saga.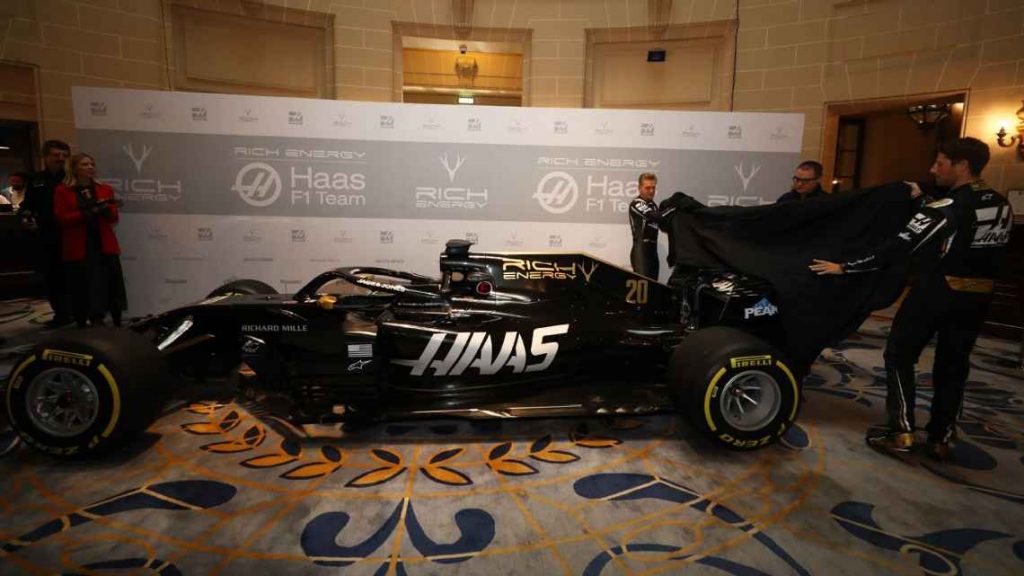 Haas started the 2019 season with announcements of this new partnership. But many were confused, who was this new company and how could they afford to sponsor? Confounding further, Haas is based in the US but this sponsor was based in the UK.

The more people dug the worse it looked – however, the team shared they did their due diligence.
Financial documents showed Rich Energy's bank balance to have risen from £103 ($134) in 2016 to £581 ($770) in 2017, hardly the stuff of a prospective F1 team owner or title sponsor.

Shortly after announcing the deal, Haas insisted it had no doubts about the company.

"Your due diligence you don't do with the person there, there's some other ways to do that," team boss Guenther Steiner said in October 2018. "We did what we need to do. We needed to do it before we met him. Why do you doubt that?

"Obviously we did what we needed to do, and our legal advisers were content with that."
And the fans were right, in the end, Rich Energy never paid and the logo was removed.

So what's going on here? Why is this happening?

Is this specific to F1? Friends in sports sponsorship tell me, stuff like this happens. It's because F1 is such a revered partnership, it is premium, global, focus on innovation, excitement, and has opportunities for through the line activations. It really is an all round er opportunity for brands.

And – there are only 10 teams. There are only so many logos they can work with.

It's this enticement that makes brands, maybe even those that can't quite do the deal, to try to.