It has been the week of everyone re-evaluating their platform strategies.
The hub & spoke model is tried and true, whereby you use the platforms as outposts, but always draw back to your owned assets. This is as true now, as it was 10 years ago in digital.
I did some early modeling on this (ages ago!) on whether you should provide full RSS feeds of your posts, or just the titles. The takeaway was that by distributing as far as you could, you would leverage the growth of your home domain. Social is no different.
Talking about multi-platform strategies, I had a go at enabling Nudge insights on Google Home on Thursday evening.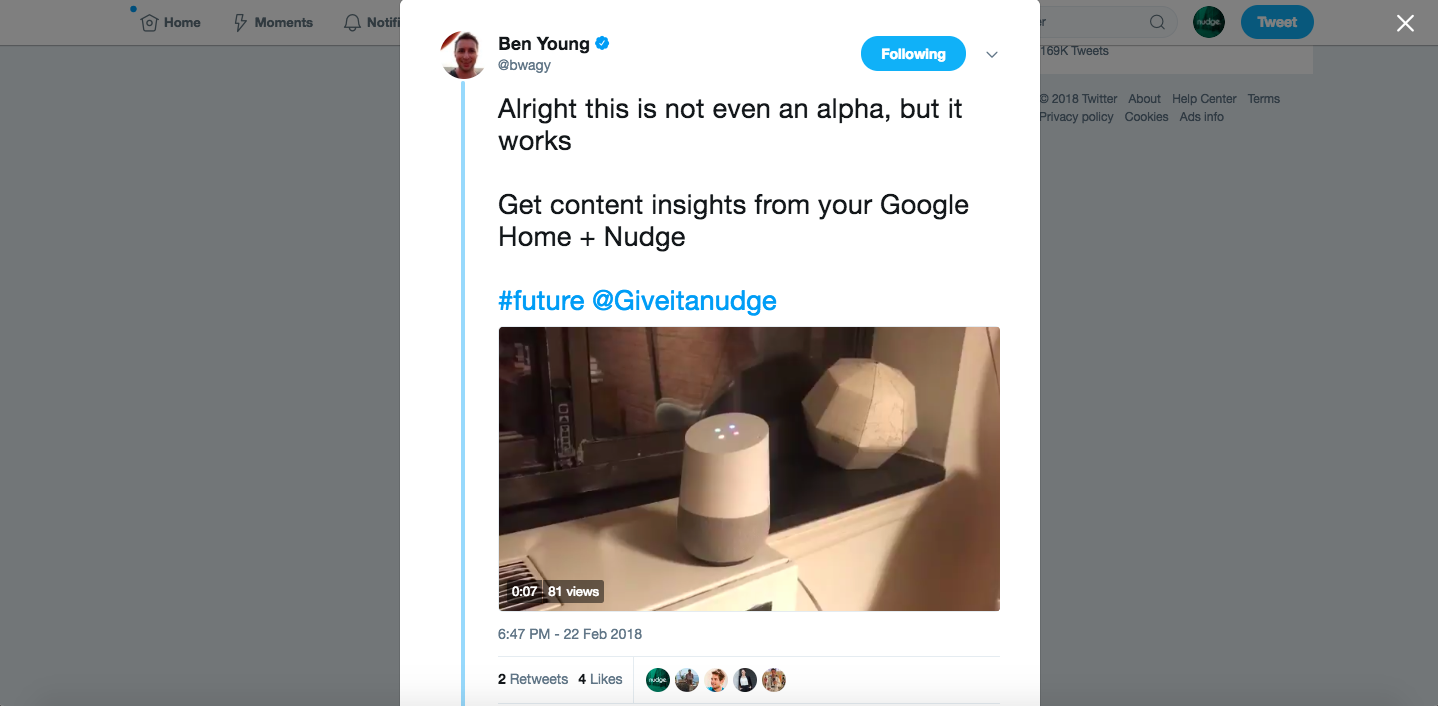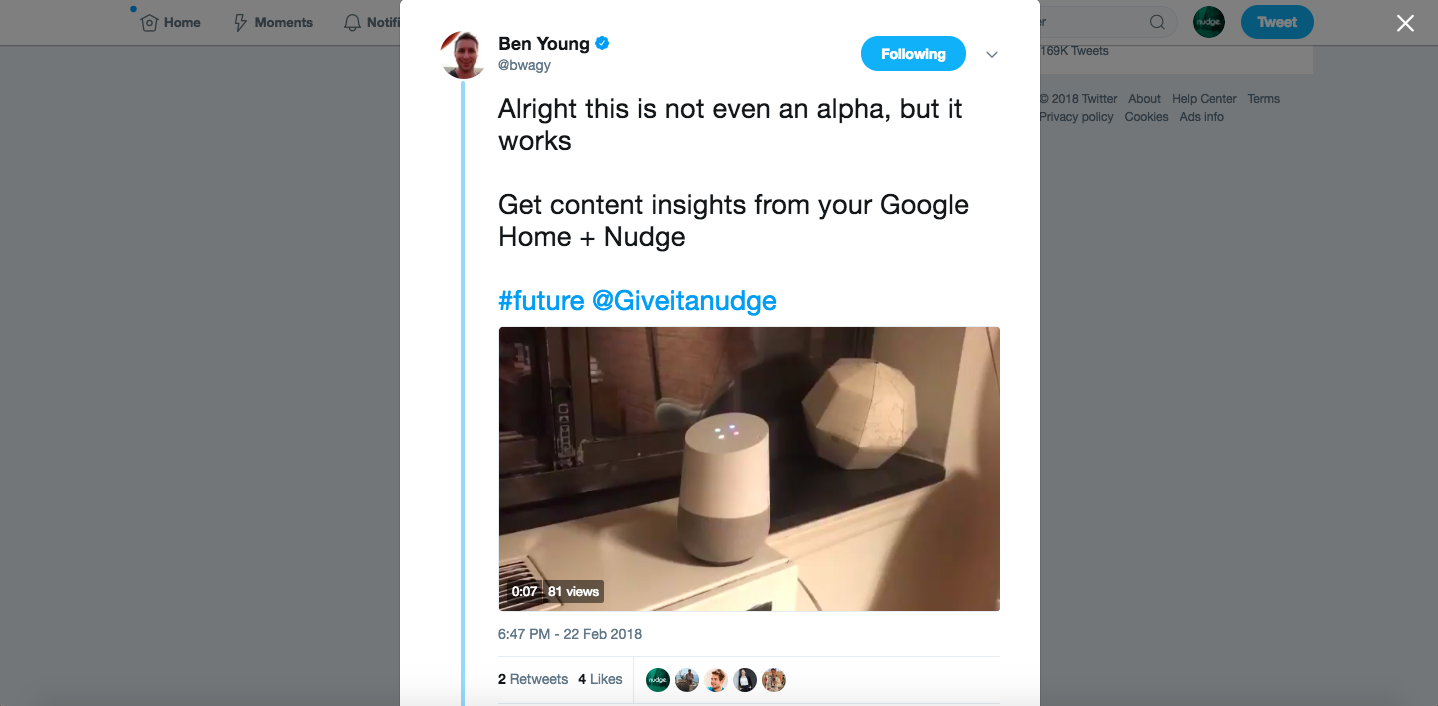 Notable stories this week
Campaign of the Week
Cunard + BBC presents 'A Sailors Life' – a piece which shares a unique perspective on the natural and cultural phenomena that are sea voyages. Great story, some nice imagery and includes a strong CTA.
Nest + Curbed is the perfect partnership. In this piece they're talking about the most popular house types in America; what does the first Apple computer, The Brady Bunch and Breaking Bad have in common? They all took place in a "ranch house".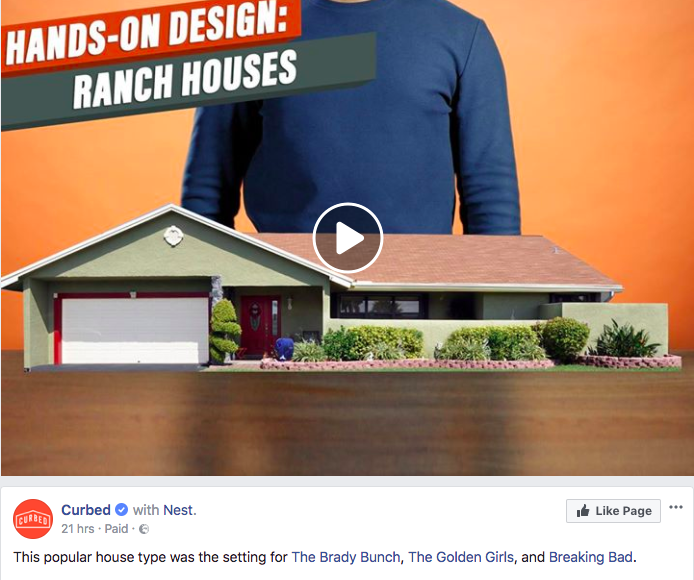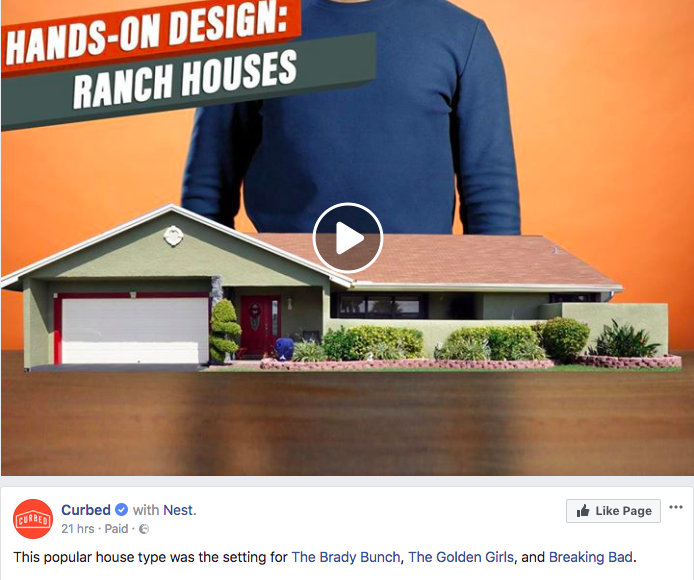 Smartest commentary
"GDPR will drive standards up in the digital advertising industry, as brands will have to improve the relevance and quality of content, as well as their data-protection measures. With consumers in a position to withdraw consent for their data to be used for targeting, marketers will need to ensure they deliver compelling ads that are in tune with consumer needs. Otherwise, users will not choose to grant continued access." – Ally Stuart, MD EMEA, Sharethrough
[On the biggest threat to the industry] "Saturation of mediocrity. Sameness. It's inevitable. Only a few studios are really doing great work. Everybody else is copying that. The danger is brands getting turned off by less-than-engaging work". –Jeff Hull, Branded Content Specialist
"Advertisers now regard that [ad misplacement] as ad fraud. That's migrated to news brands with some advertisers not wanting to advertise across hard news. So part of the problem is that what once was a simple definition [of fraud], has become skewed because of all the audiences coming into play," –Anonymous, DigiDay EU
Datapoints of note
That's it from this week, be sure to follow me @bwagy and @giveitanudge.
Ta,
Ben
For identifying which social platform drives the best clicks
Nudge is a content marketing analytics platform that drives performance for leading brand advertisers and premium publishers. Request a demo.
---