Each Thursday at Nudge we review the last week of native content campaigns to find the campaign of the week. Be that the most engaging, most creative or something a little special that stands out.
Then each month we pick a campaign of the month from the weekly list. We take a closer look at the piece of content to examine why it works and what you can learn from it.
For November our pick for campaign of the month is the Quaker & Huffington Post collaboration: '12 Ridiculously Simple Hacks Every Parent Needs In The Morning"
Why: 
This listicle in The Huffington Post speaks to parents in need of organizing their everyday mornings. It includes 12 simple morning hacks, presented by Quaker.
Quaker's brand goal is to help moms and dads "tackle every morning like champs". With over 24K shares to date, parents agreed and shared this handy list to make their lives easier.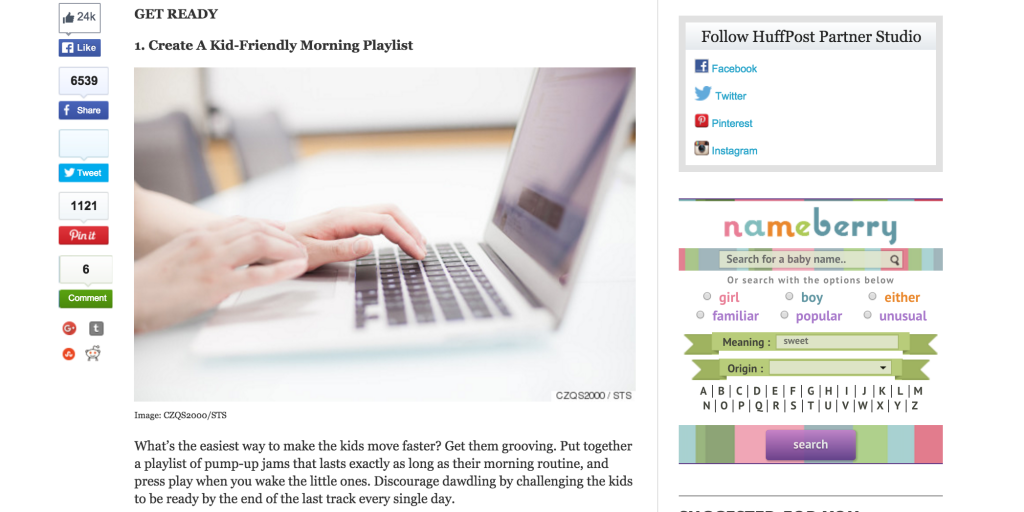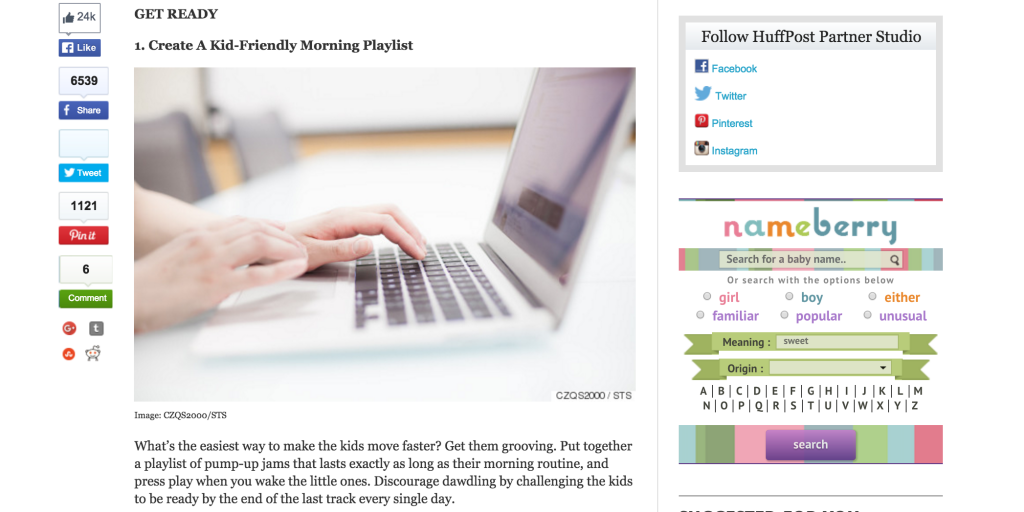 What you can learn from it: 
You don't always have to throw the kitchen sink at paid content. Start with a strong insight; parents are stressed for time in the mornings. Add the right publisher (Huff Post Parents). Bring real value to the reader (morning hacks): Success.
Include the list detail in the title. This is what stands out most on social share copy. To drive high earned impressions back to the content you need to make sure the title is informative and stands out to the right audience.
Include social sharing buttons within each image to remind users to share. By including a social button within each list point, you'll remind readers as they scroll to share the point that most appeals to them.
---