Campaign of the Week:
Apple's foray into contactless payments has put "mobile payments" on everyone's lips, even though the industry has been growing steadily over the past few years. Purchases made using a smartphone or tablet rose 48% year-over-year to $8 billion during the second quarter of 2014. That growth is 3x that of desktop ecommerce, and it's the swiftest increase in mobile spending since Q1 of 2012. By 2020, mobile commerce will account for more than 75% of the world's online transactions, and more than 50% of spend.
Source: Mashable
Why we like it:
Great thought leadership placement with an early adopter crowd at Mashable & timed with Apple Pay launch.
Quote of the Week:
Source: Recode
News:
Advertising Week 2014: We finally have a look at Tumblr's ad sales: $100 million in 2015, according to Yahoo CEO Marissa Mayer, under pressure to show some results from her $1 billion acquisition.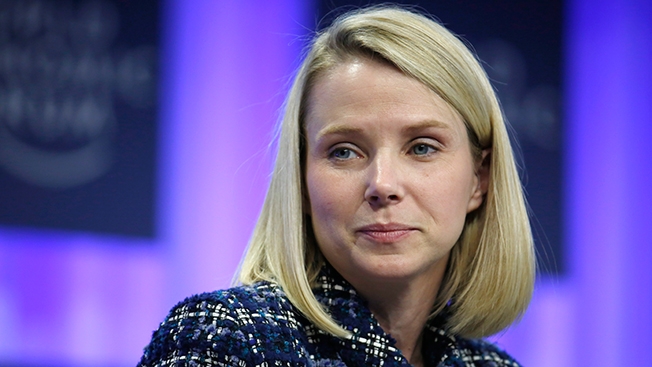 Source: Getty Images
If you're trying to get people to like and share your native ads, here's a tip: Make them funny, and maybe add a touch of honesty.
That Someecards's strategy. Since 2007 the site has built its brand around its near-ubiquitous ecards, which take the Hallmark formula and flip it on its head. Rather than be sweet and wholesome, Someecards goes for humor and raw honesty, which has helped it build a U.S. audience of roughly 7 million unique visitors a month, according to comScore. Its social presence is equally robust: Someecards has 2.8 million likes on Facebook, 2.3 million Twitter followers, and over 33 thousand followers on Pinterest.

Source: DigiDay
Despite the hype about disruption, the truth is most tech giants, particularly platform providers, are not so much displaced as they are eclipsed. IBM, for example, has been successfully selling and servicing mainframes for going on 50 years (although they are now in serious trouble (members-only)). During the PC era, though, they were eclipsed by Microsoft.
Source: Stratechery
New York Times Chief Executive Mark Thompson doesn't see much of a future for banner ads in a smartphone world. But he's quite bullish on native advertising.
Sitting for a keynote interview at GroupM's What's Next conference in New York,Mr. Mark Thompson said that advertisers and publishers have to work together to figure out what sort of mobile advertising will work in the long term, particularly as mobile consumption continues to swell. He's betting that advertisers will be looking to tell stories–via some form of sponsored content that lives within an editorial content stream–rather than employing tiny signs that pull readers away from editorial content.
Source: Wall Street Journal
Events:
Due to popular demand we're back, join us for a good mix of agency, publishers & technology providers over drinks.
This is a monthly networking event to meet others in the space. Typically more laid back, come enjoy a couple of drinks and meet like minded people. 13th November. RSVP here.
—
That's it for this week.  If you'd like to contribute next week or send us a story tweet us @giveitanudge.
Like this email? You can subscribe here.
---