Edition #422

LinkedIn influencers, the separation of social media content & content marketing & meta shares metaverse use cases.
---
If you're seeing this note for the first time, my apologies there was a snafu, where people who signed up to the newsletter, weren't receiving it! We fixed that. But so please enjoy.
With earnings announcements this weeks note has a lot of datapoints of note & stories. I'm going to table some of the chat on them till the next edition.
It wasn't long ago brands were looking at integrations, get my Insta to get to the blog, to do the white paper.
Now they're more, we can't get click outs from social, so we're just going to do that channel really well and the most engaged will come through. Or when they peek a link in bio, we have the opportunity to share more of what we're working on.
It's a mutual trade off, if you get me (platform owner) enough eyeballs, from keeping other users on the site entertained. We can ration some of them, that wish to leave. But in the meantime, help improve their experience.
It's like an attention marketplace, you contribute your attention getting content, and you'll get some eyeballs, minus the platform tax. Don't want to work to create the attention with content? Pay for it. Or better yet, do both.
Why do I mention this? I think with AI and this effect, we're seeing a resurgence and reinvestment back into the website, into the content there, and more of a desire to get it to work.
Finally a bit of fun this week was browsing some of the Internet Artifacts.
Notable stories this week
Deals/M&A
Campaign of the week
These are the ways businesses are using the metaverse today. A content hub from Meta highlighting some of the Metaverse use cases.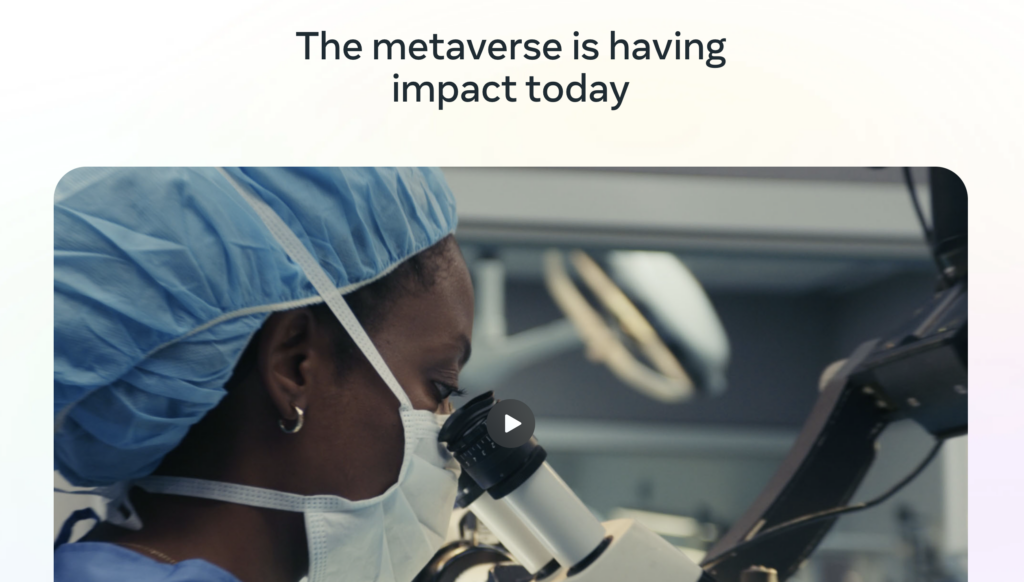 View all 2023 best campaigns.
Smartest commentary
[On LinkedIn] "This is one of the only text-heavy platforms that have a really high engagement rate. And so when it came to that I knew there was such a unique way that LinkedIn creators operated, and a unique format that I found a lot of LinkedIn posts followed" –Eileen Kwok, Social Marketing Specialist, HootSuite.
Datapoints of note
That's it for this week.
---