Each week we collate the best work in the industry, and share examples from SAAS companies doing content marketing effectively.
ASANA TheWorkback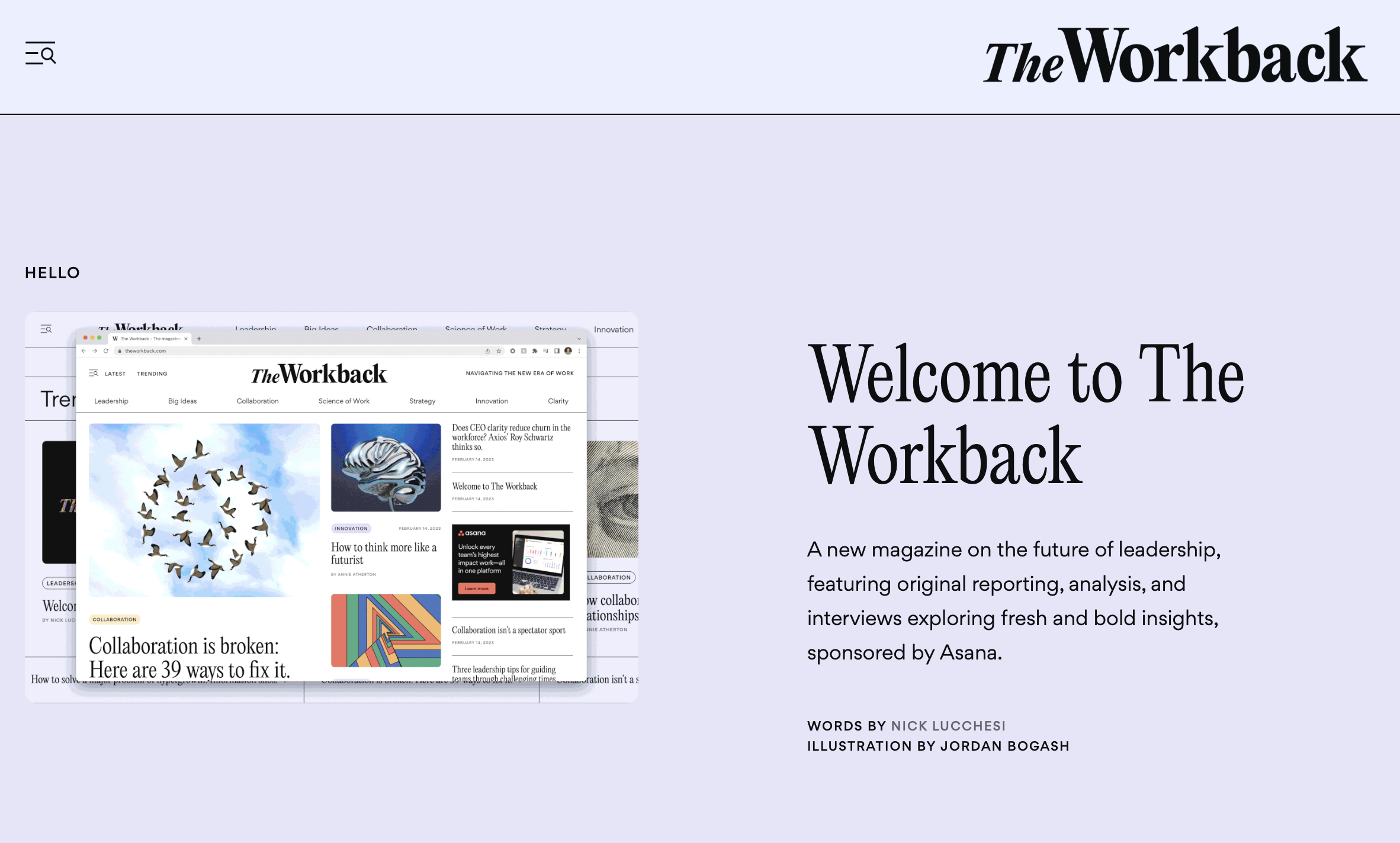 ASANA sponsored the Workback as part of their content marketing strategy. This enables them to have different types of conversations, and link back to ASANA.
SalesForce Plus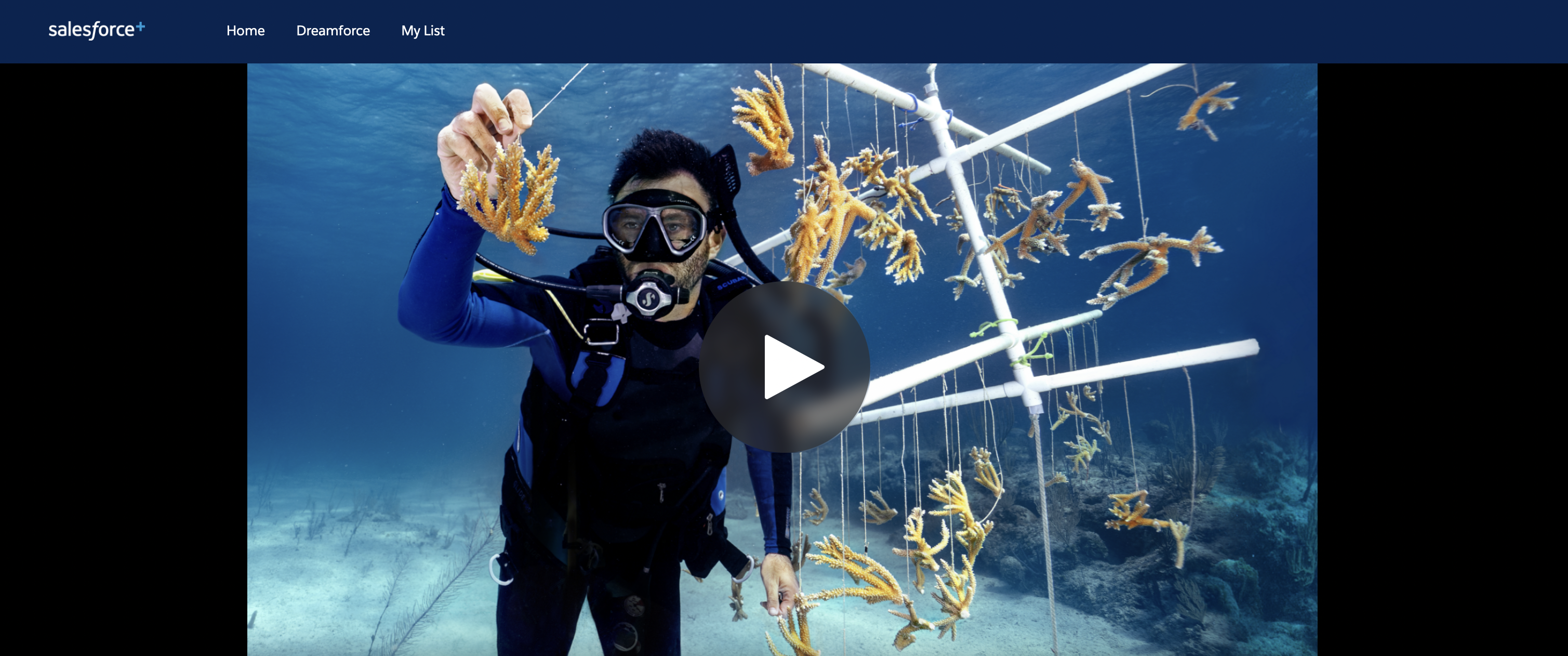 An innovative example of content marketing, SalesForce launched their own streaming channel! SalesForce Plus. And they work with partners to co-create the content. CloudFlare also launched their own too.
MyHelsinki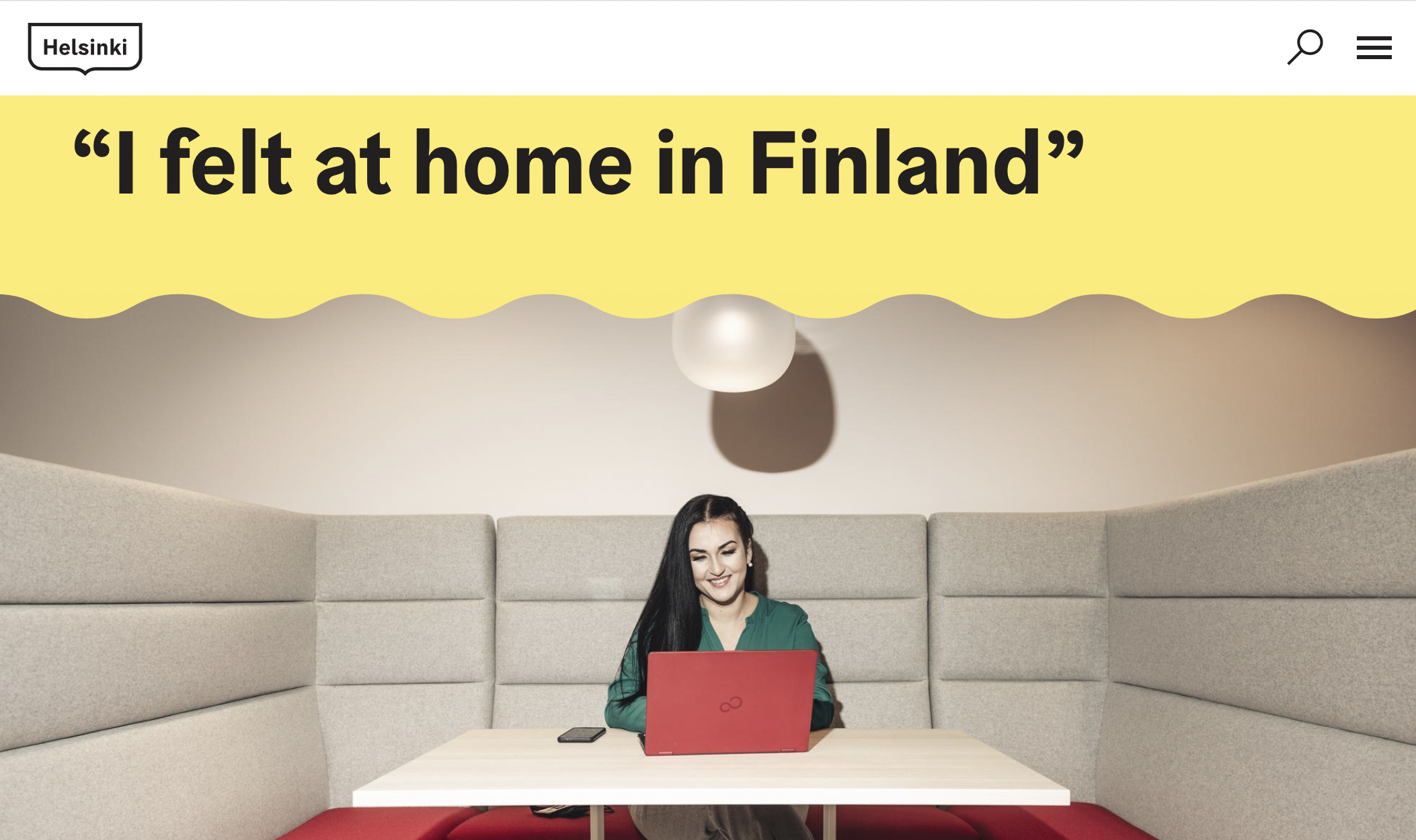 Great example of content marketing, focused on living/working/investing in Helsinki. Well put together and answers top queries you may have.
..
This is part of our Guide to Content Marketing for SAAS
---