Each Thursday at Nudge we review the last week of native content campaigns to find the campaign of the week. Be that the most engaging, most creative or something a little special that stands out.
Then each month we pick a campaign of the month from the weekly list. We take a closer look at the piece of content to examine why it works and what you can learn from it.
For October our pick for campaign of the month is the Puma & Refinery 29 collaboration: 'The 30-Day Challenge That Will Transform Your Body"
Why:
The content included:
A workout guide that readers could follow.
High end photography of the clothes that were relatable to the Refinery 29 audience and showcased some of the moves listed in the guide.
Shop now functionality so you could buy the outfits displayed.
This piece of content included all the best tips for creating relatable, connected and appealing branded content that was likely to drive high conversions for Puma.
Three essential tips from AdWeek 2015 on paid content were: Make the product essential to the piece, include buy now options and make sure the content is useful to the consumer. This forward thinking piece of sponsored content did all these.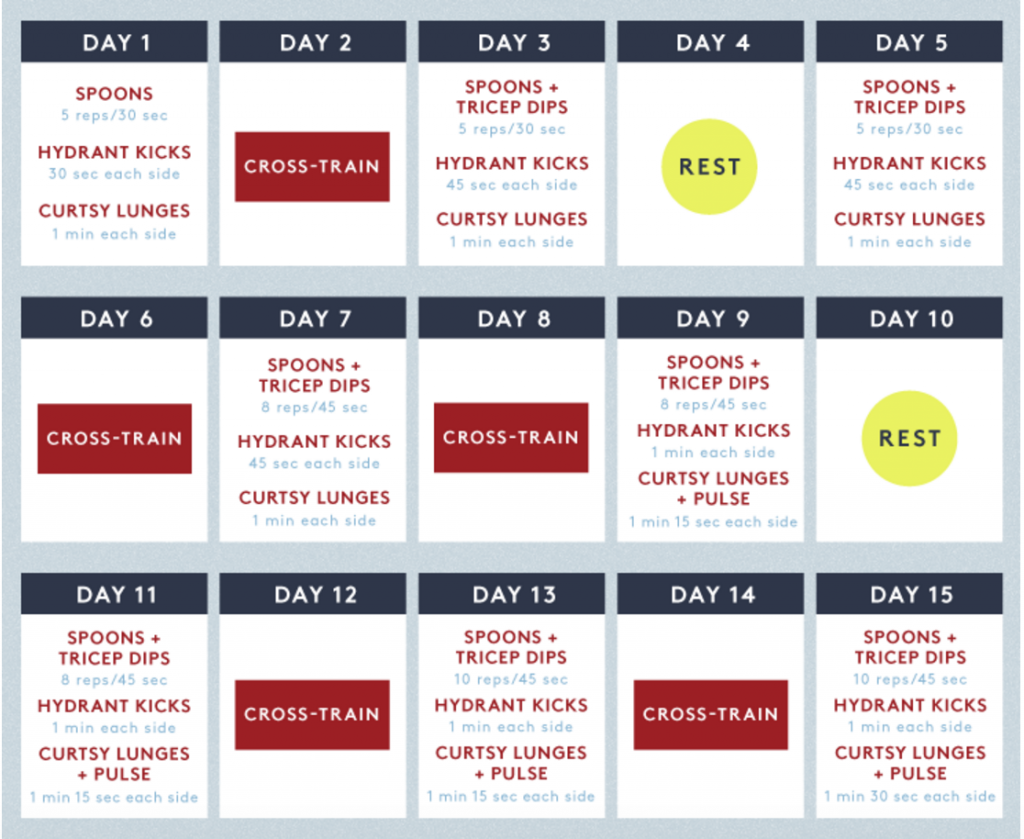 What you can learn from it:
Don't think that your brand has to take a back seat to the publisher content. If you've chosen the right publisher with the right audience, your brand is integral to the content.
Shop now functionality isn't something we see a lot of in native content, yet, we think this is an under-utilised opportunity. Branded content doesn't just have to be about changing brand perception. When done in the right format with the right publisher it can be about converting readers to buyers immediately.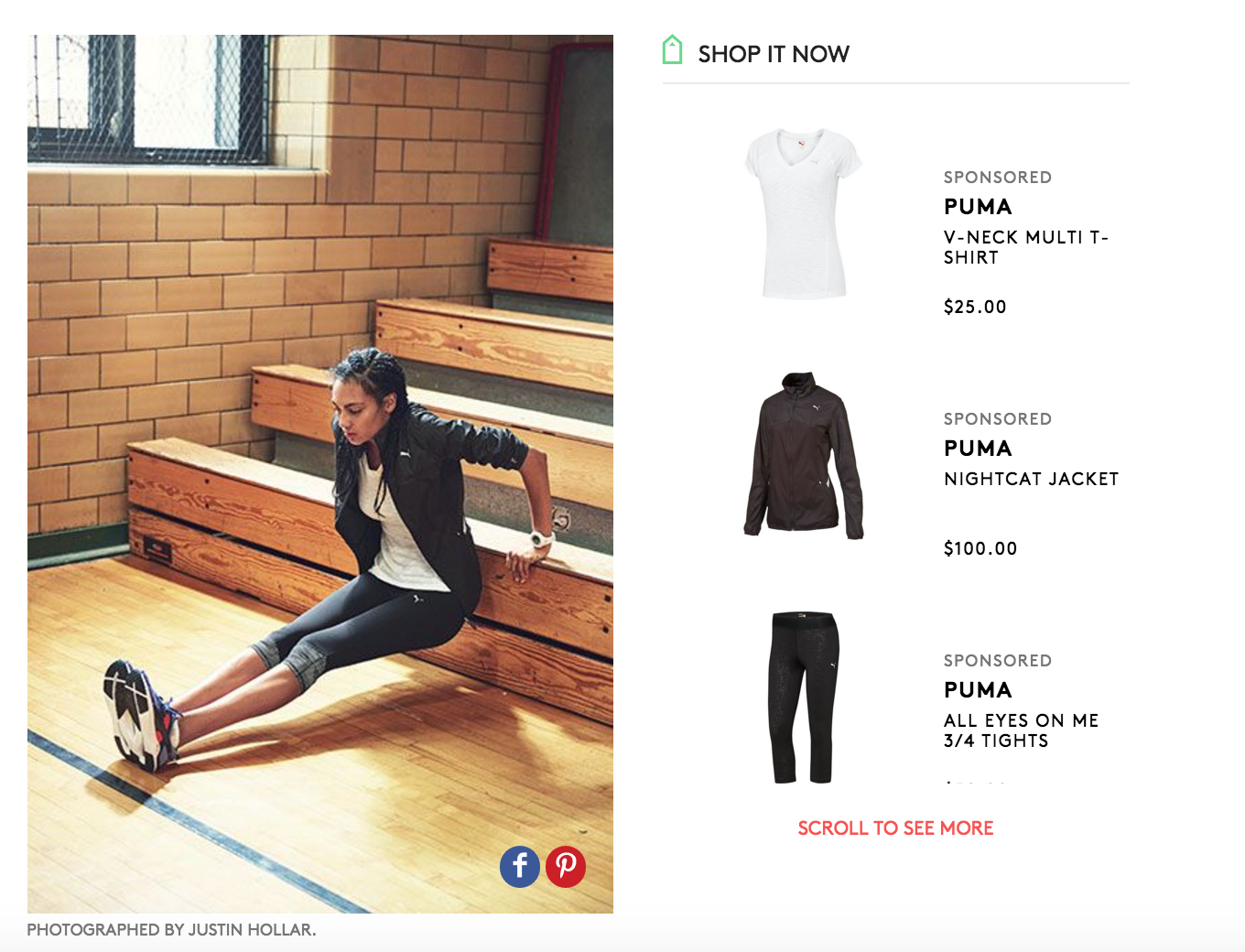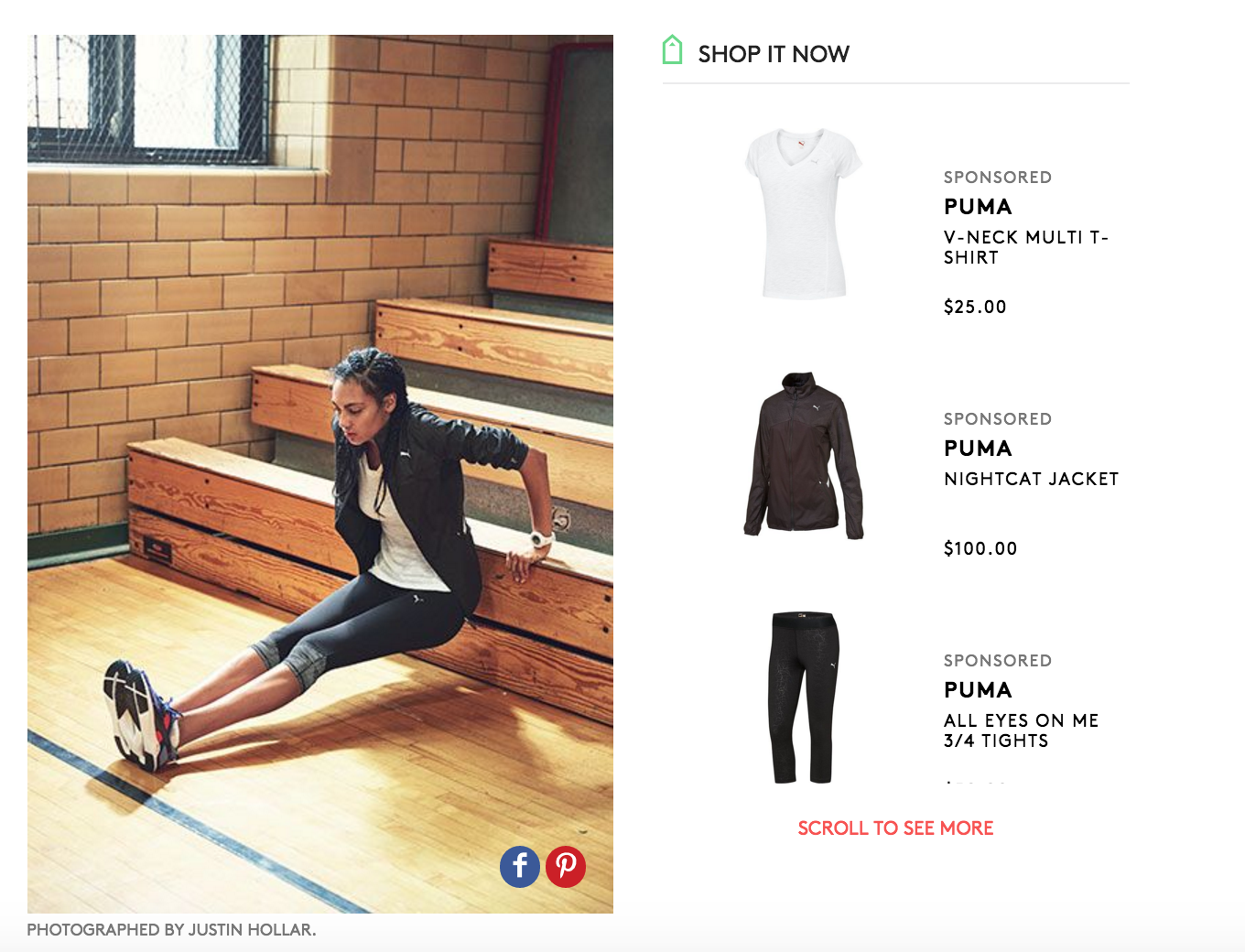 Share buttons within imagery is an essential prompter for readers. With this piece of content having around 10K shares across Facebook and Pinterest, it's clear to see how well this worked.
Be useful. This piece of content included a 30 day exercise guide, visuals of the exercises listed, the clothes you should be wearing whilst doing it and you could then shop the looks within the article. Linking all aspects and creating a great piece of content for the Refinery 29 audience.
---