Download our example and give it a go. It's that simple.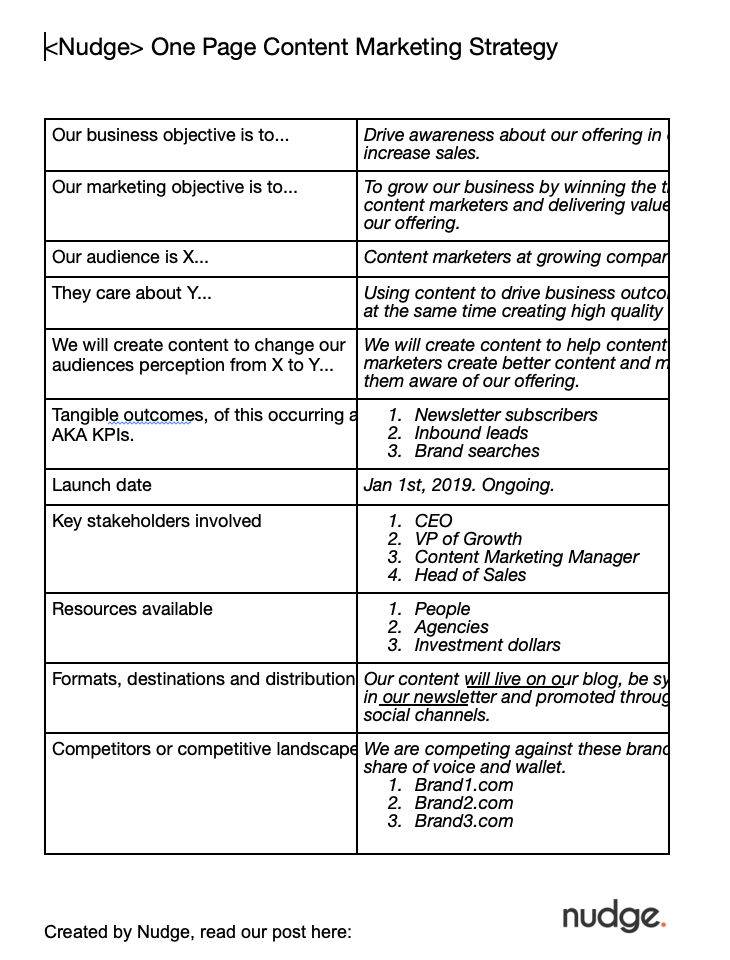 Here's how you use it:
Print it out. Fill it in.
Take it to stakeholders, get their feedback.
Adjust.
Then chat with some peers, what do they think.
Adjust.
Then re-circulate with everyone.
An effective content marketing strategy will make everyone's jobs easier and ensure you are being productive and not just busy.
Further reading on Content Marketing Strategy.