Edition #395

LinkedIn launches collaborative stories (with AI prompts), FTC issues guidance on usage of AI terms and a new AI conference.
---
Events are back, well, the ebbs and flows of events are back. Earlier this week, I was catching up with a friend, then we were off to some industry drinks, in parallel there was another set of drinks and another event. It felt very pre-covidy New York, where lots was happening and all at once. And that was a lovely feeling.
One of the things I've been spending a bit of time on, is relooking at the web analytics space. And it's crazy, Google Analytics has 45m or so installs, the next closest is 1m. In short Google is the market. With others mere freckles on the space.
Is that a problem? Does that reduce choices for businesses from large to small? You might say that it is. However the DOJ complaint against Google doesn't mention analytics once. Omission doesn't mean it's not on their radar. But who knows.
But analytics is not the title of this weeks note, It's AI Cubed. And that was because we have a three key AI stories. As the market shakes out, where, what and how these new tools can accelerate growth. LinkedIn has a new tool, to help collaborate with us all, to create more content and contributions to the platform. Which is kind of neat.
The FTC has cautioned against companies, misrepresenting their 'AI capabilities' in this gold rush. Saying you can't use it, if you're not actually using AI. Fair. And curiously fast to respond to the market. Which all the influencer labelling shenanigans has prepared them for, to be more responsive to the market.
And the final is Noahs BrXnd Conference, coming up in May. He's been tinkering with AI and is getting together a bunch of folks to talk on where it intersects with brands and where it may lead. Check it out.
Notable stories this week
Deals/M&A
Campaign of the week
Ikea with Buzzfeed. IKEA's Viral Donut Lamp Is Finally Available to Buy — Along with 6 Other VARMBLIXT Collection Favorites.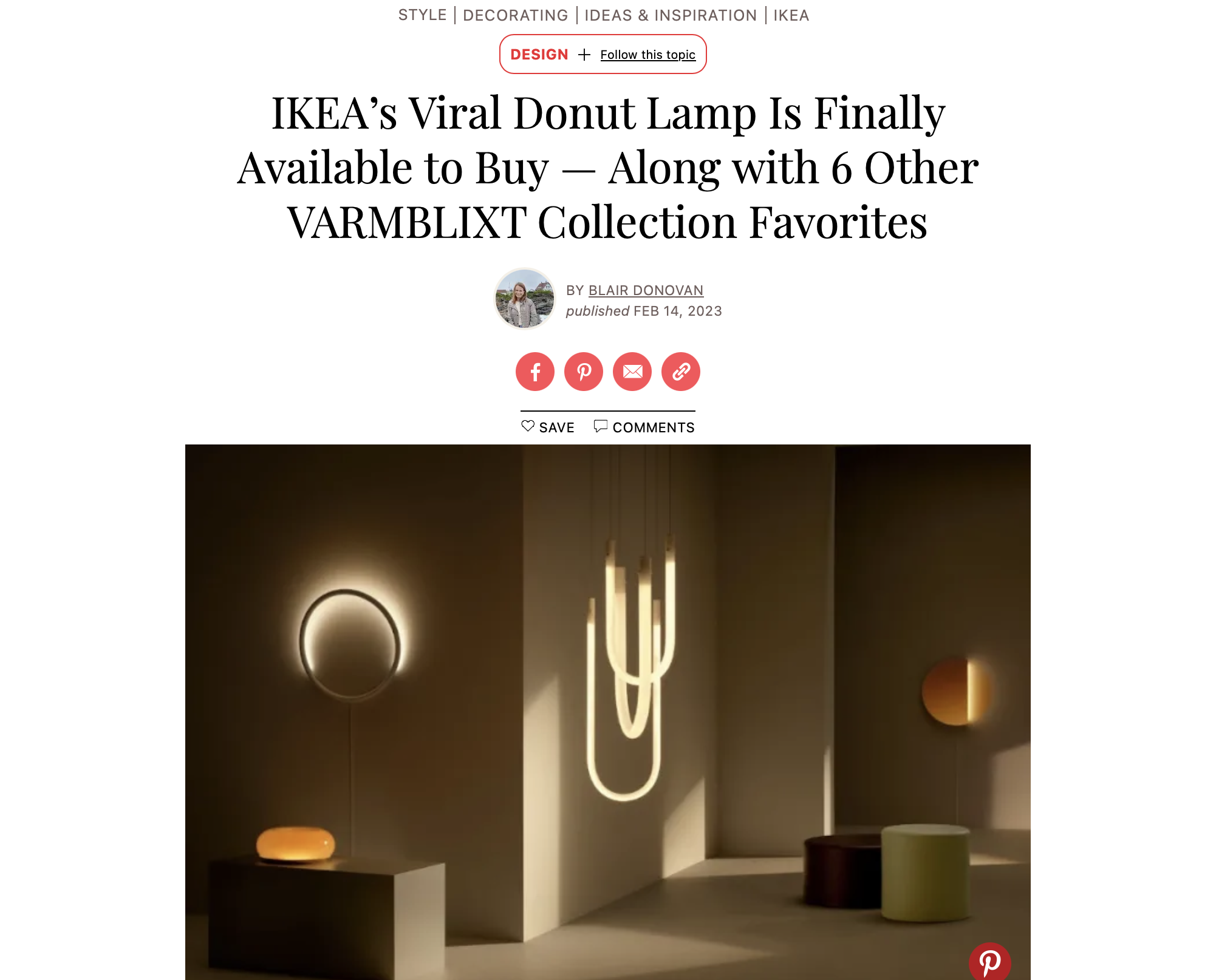 View all 2023 best campaigns.
Smartest commentary
"Today's marketers/agencies should get very comfortable with 3 levels of measurement: business growth (sales, revenue, market share), campaign success (brand growth, reach, demand capture), and optimization (attention, engagement, media pricing). Each of those levels is measurable. The key is establishing the relationship between the 3. Using data science, you can draw a causal line between what we do today (optimization), what happens over a planning period (camp. success), and what happens over a year (biz growth)." –Oscar Garza, GroupM

Datapoints of note
That's it for this week.
---