Campaign of the Week:
Time Inc., the nation's largest magazine publisher, introduced a new website on Monday that collects articles about do-it-yourself projects and home decor from its magazines and several dozen partner websites, including Apartment Therapy.The new site, called "
The Snug
," is aimed at millennials and is part of a Time Inc. strategy to publish digital-only sites that pull in content from a variety of sources.
Why we like it:
A bold but smart move, launching a new website backed by Ikea, building a sustainable platform for the brand.Source: 
AdAge
Quote of the Week:
 Source: 
Media Post
News:
Succeeding as a modern, high-tech marketer means adapting to accelerating changes in technology — whether that's leveraging Facebook's newest features, segmenting customers with even more granularity or finding a new platform for viral distribution before the rest of the business world takes notice. While some marketing principles and approaches stay the same, every year brings new opportunities and threats.
Source: 
Techcrunch
It was the fall of 2014, and Alexandra MacCallum was filling out her new audience development staff as The New York Times' newly appointed assistant managing editor for outreach. The timing couldn't have been more awkward; the newsroom had just learned that the paper was seeking to eliminate 100 jobs through buyouts. And there was MacCallum and her team, unpacking their boxes on the second floor of The New York Times newsroom.
Source: 
Digiday
Get ready to see a lot more video on Twitter.  The platform intends to unveil its native video product in the coming weeks, according to a recent report from
Recode
. Another report from
AdAge
detailed advertiser-specific video features that the social network has teased in discussions with brands and agencies, including autoplay ad previews and a pay-per-click model.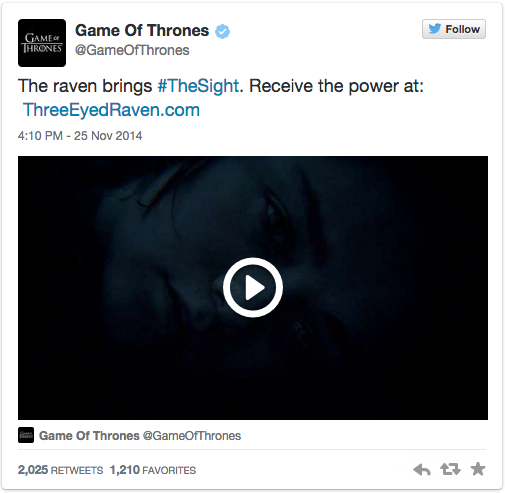 Source: 
Digiday
—
That's it for this week. If you'd like to contribute next week or send us a story tweet us @giveitanudge.