Edition #390

A breakdown on how Substack is driving subscribers, fonts in content and DHL helps rescue big cats.
---
If you want to get a new newsletter subscriber, the best way, is to get a mention in another newsletter. The same for a podcast. Why? Because the subscriber has already made the first decision, to subscribe to that newsletter, why not another? It's also why every YouTube host asks you to 'like and subscribe', to feed the recommendation algorithm, so their content gets served up to other people like you.
This gets me to Substack, mid last year they launched their recommendations feature. Once someone subscribes to one newsletter, it recommends some others you might be interested in. And within seconds you can be getting a few other related newsletters.
Here is what it looks like, after I subscribed to StoryThings.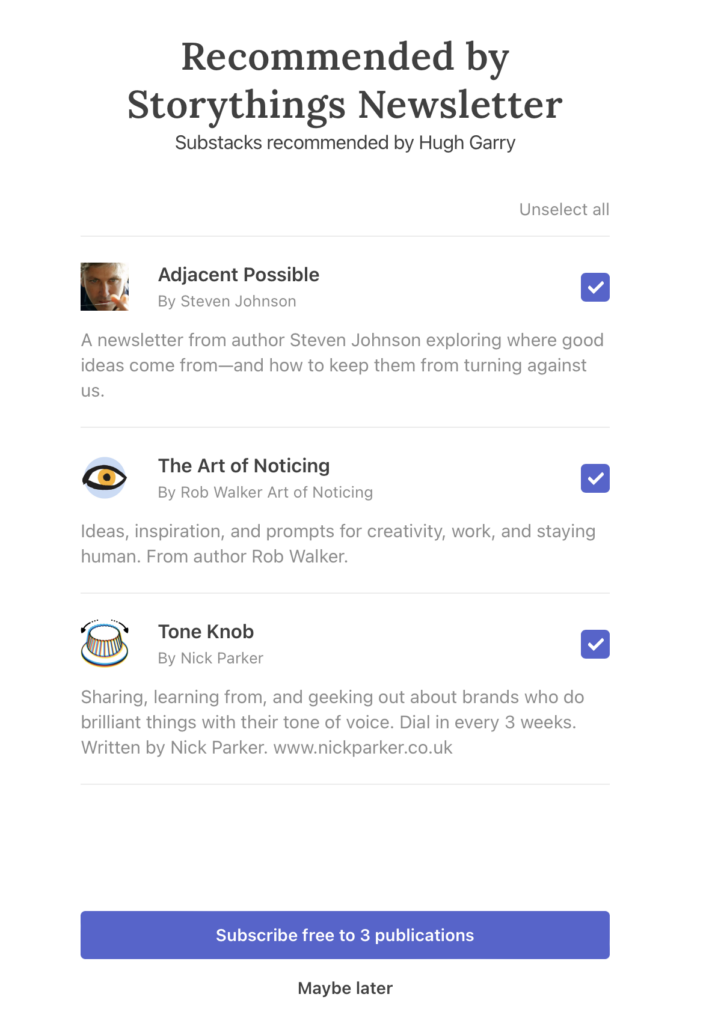 On the launch of recommendations, Substack featured Nikita Petrov and the impact it had on his subscribers. 
Can you guess when I started to get recommendations?

Seriously though, great work. pic.twitter.com/KWI2pdSzgD

— Will Lawrence ✍️ (@will_lawrenceTO) May 12, 2022
Anecdotally, I now hear from more and more folks on the power of this feature. Helping them build their audience, and reach folks they wouldn't have otherwise. Which frees them up to create more content, which then, leads to more subscribers.
For Substack and their creators, this is a powerful mechanism and helps solve one of the biggest problems for newsletter creators, getting more subscribers. YouTube is the default for video, if you want views, put it on YouTube. Substack is working towards that same place.
It makes me wonder, has anyone created an audio recommendation unit to go on the tail of podcasts? Maybe that should be a thing.
If you hadn't considered Substack yet, it may be time to re-evaluate.
Notable stories this week
Deals/M&A
Campaign of the week

View all 2023 best campaigns.
Smartest commentary
Datapoints of note
That's it for this week.
---