This week, I've been listening in on a few Clubhouse chats. When there is a good moderator, a clear topic and duration, the experience is pretty good. When there's not, well, it feels like those panels you leave early. If you're on there, give me a follow @bwagy, or if you need an invite, I think we have a couple more.
One big thing
There's been a bit of discourse on the creator economy, what is it? Why is it now? I thought I'd have a crack.
The why now is clear to me. It's the ease of earning money, the payment and platforms offering a revenue cut. In the early days, there were only a few social networks and you needed the distribution. And now there are many social networks and they need the best creators. Note the distinction, the incentives are for the best content.
This is key, you can't have a market without supply and demand. The supply has always been there but now each network is differentiated enough to create demand.
And I think that's neat. It's what I've always loved about the internet, creating accessibility and lowering the barriers to entry. The last few years it hasn't felt like that but it feels like we're going through an unbundling. Which is only a good thing.
Notable stories this week
Deals/M&A
Campaign of the week
Public.com's partnership with Michael Bolton, Break up with your brokerage.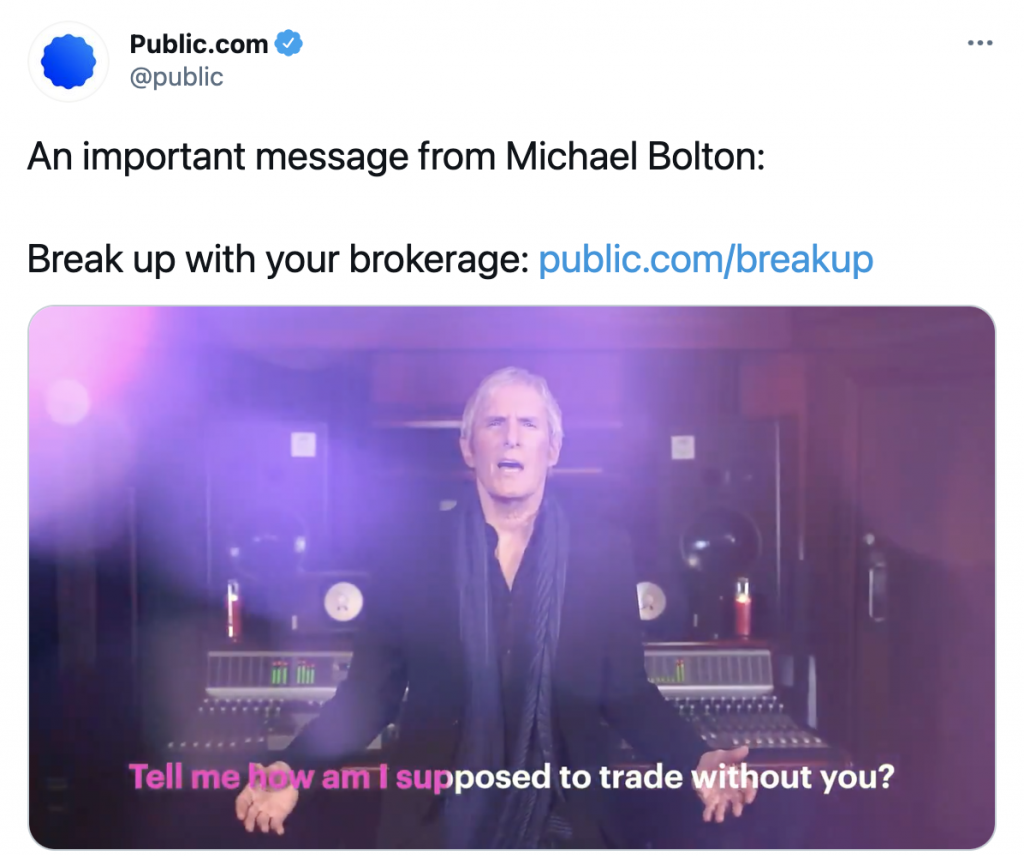 Datapoints of note
See all our Covid-19 data here.
That's it for this week.
Thanks,
Ben
---