One big thing
This week Axios shared the
Axios Bill of Rights
, their promise to readers. Check it out.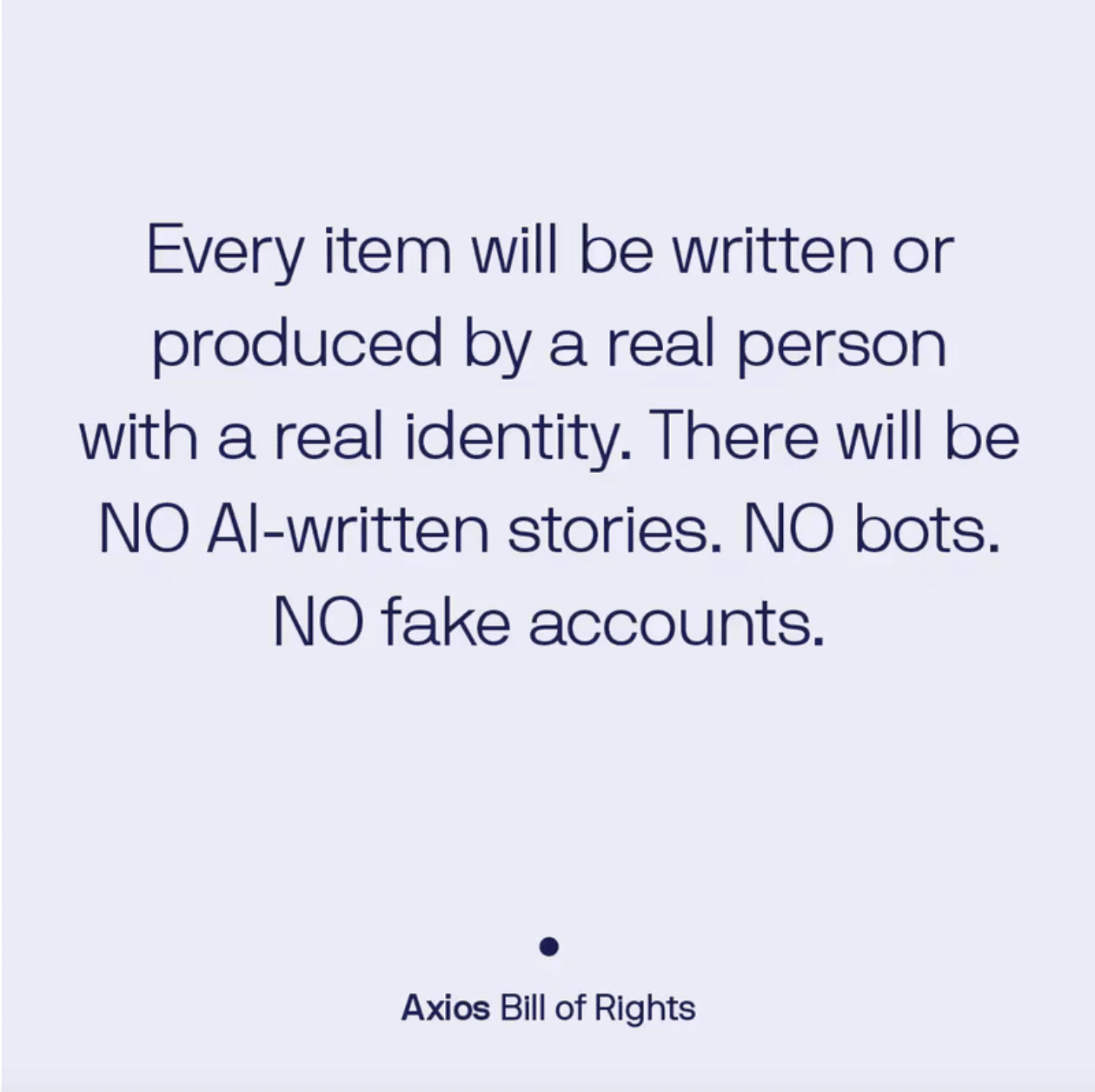 I'm always a fan of a mission statement, or an outline of principles, the act of sharing it, itself tells something about the publication. With theirs, the very first one is:
Every item will be written or produced by a real person with a real identity. There will be NO AI-written stories. NO bots. NO fake accounts.
That feels very prescient, as content is going more towards AI, not away from it. And larger media companies will use AI to offset labor costs to create stories. But Axios will not.Explore
the others
too, in some respects, they are what you'd expect from an upstanding publisher.
Notable stories this week
Deals/M&A
Smartest commentary
Datapoints of note
That's it for this week.Thanks,Ben