Edition #382

How to make Twitter ads less sucky, MrBeast's billion dollar valuation and LinkedIns original video push.
---
One big thing
Elon shared his vision for Twitter ads early Thursday morning, as he completes his buyout of Twitter. And on balance, this is pretty good and paints a positive picture for advertisers. Readers will know I'm a longtime user of Twitter, I even think there was a point in time where I was the top Twitter account in NZ. Granted, NZ is small 🙂
But so, I've used the ad product numerous times over the years. And so have clients. Well, clients are always using Twitter ads. And there was a moment in time where I felt like Twitter Ads had a lot of potential, and that was the number of self serve advertisers they had. But if you asked me today, in 2022. I think the ad product is lackluster.
(How long did they not have frequency caps?! Do they even now?)
Where Twitter needs to invest, is better tooling, and free tools for advertisers. It's not all about selling ads, it's about engaging advertisers and giving them tools, that help them make advertising decisions.
Take Google Analytics for example, this free tool, keeps advertisers engaged. And then when they look to change the numbers, Google Ads is a shoo-in. Also, all the insights from Google Analytics is a feedback loop, end to end, that Google gets to see. So they can see how their product is doing but also EVERY OTHER ADVERTISING PARTNER on planet earth. Twitter offers no such solution. One of their key competitors is the yardstick, and Google Analytics hasn't had that much investment in 10 years. Why should they, it helps Google Ads. Twitter can and should have launched a solution years ago. Even TikTok is making moves in this space.
The next area is Twitter Webmaster Tools. Bing has Bing Webmaster Tools, Google has theirs. And this acts as an insight tool for websites on how well their websites are being used in those search engines. Twitter should do the same, for URLs shared, quotes copied/pasted. And then webmasters could make adjustments to make their content more friendly for Twitter.
LinkedIn doesn't like it if you click out. Facebook doesn't like it if you click out. But clicking out to interesting articles and links, is part of the Twitter experience. So this is an opportunity for Twitter to really set its ad product apart. B2B advertisers would flock to Twitter if they did a better job of offering them solutions.
The best they have is, promote profile of the CEO. But that's not everyone. And anecdotally I've heard mixed reviews of it. Last year they launched Twitter Site Visit Optimization, I also gave that a try, and found that Twitter was billing for a bunch of accidental clicks. An easy fix, see that a user clicked, and then was engaging back on Twitter within a couple of seconds, oh that must be an accidental click.
The other area that I've heard from advertisers is, metrics. And that they've found them unreliable over time, and if they pull daily reports, often all the numbers don't add up. Which of course, just makes advertisers pause.
I say all this, with a POV of, hey these are all really addressable. They still remain opportune. But Twitter needs to take ads seriously and build better tools to help advertisers.
Notable stories this week
Deals/M&A
Campaign of the week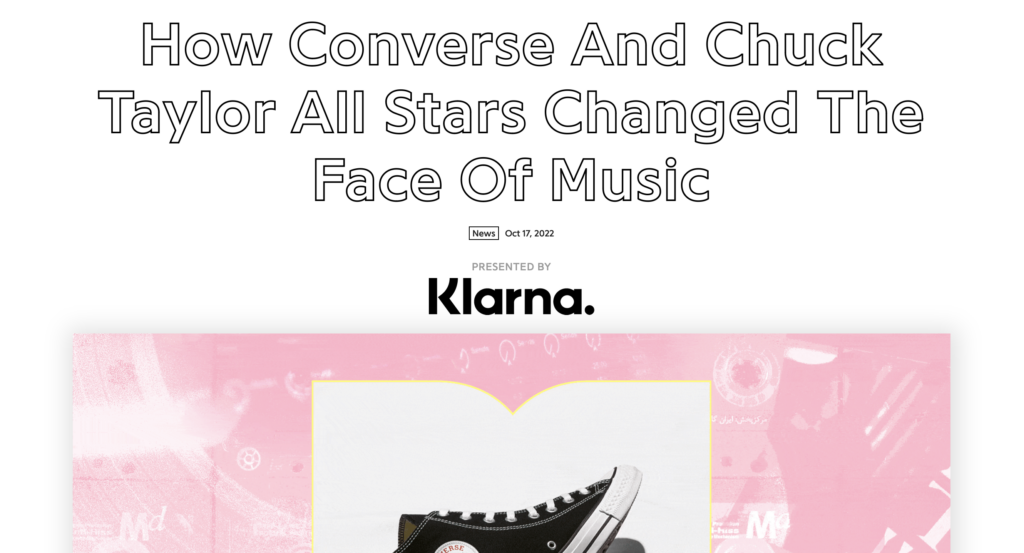 View all 2022 best campaigns.
Smartest commentary
"Just got off a leadership call where the CFO said, "I know content has an impact beyond revenue, so we shouldn't use content attributed revenue as the *only* metric to measure your success, but it is the proxy I most like to see" –Tracey Wallace
Datapoints of note
That's it for this week.
---