The beauty of fashion
While New York Fashion Week 2016 has come to an end, Nudge would like to present two industries that have been discussed topics the last couple of weeks. Fashion and beauty allow people to express themselves and works as daily inspirations, which is why so many companies today are dedicated to these industries.
Nudge creates monthly research reports where you can read about how brands and native content, within different categories, can perform the best. Like last week, we've made a list of our favorite 14 fashion and beauty content hubs, that can work as inspiration for other brands.
Fashion

1. Gap
This all american brand really knows how to create a good and relaxed feeling. This, they do by showing men and women, lovers, friends and family doing different activities together. By clicking on the pictures, visitors can read about the people's favorite clothings and how they have put together their styles.
2. H&M
H&M Inspired is a blog where young girls inspire people by combining their own styles with clothes from H&M Divided. Feeling a need for inspiration for clothes to wear the upcoming weekend, to the family dinner or just to freshen up the wardrobe? Give the blog a click and get inspired!
3. Louis Vuitton
On Louis Vuitton's webpage there is one specific tab that makes the site more interesting – The World of Louis Vuitton. The world Louis Vuitton is presenting to the reader is filled with fashion, behind-the-scenes, the history of the brand and much more. By publishing videos of different topics related to the brand, they project a feeling of exclusivity to the readers. The exclusivity aligns well with what the brand's products mediate.
4. Michael Kors
On Destination Kors, the visitors are able to take a look at both old and upcoming collections, and read about what are the hottest items presented by Michael Kors right now. The site gives the readers the opportunity to watch which celebrities are wearing Michael Kors, get to know the model squad, and keep up with all the parties, fabulous fashion moments and inspired collaborations.
5. Nasty Galaxy
Nasty Galaxy is a part of the website Nasty Gal, specialized in fashion clothing, shoes and accessories. The content hub continues in the same theme. There is a wall of posts in forms of interviews, lists, videos, horoscopes, and some of the posts contain playlists from Spotify and SoundCloud. Nasty Galaxy is a girly and flirty version of the main fashion site.
6. Ralph Lauren
On Ralph Lauren's Tumblr there is a collage full of pictures to make people feel inspired by their work. Fabulous men and women all dressed in their clothes, visualizing the brand. What we like about this content hub is that it's for both men and women, and the website consists of a lot of pictures, something nice to lay your eyes on.
7. Under Amour
Under Amour is a health and technology blog with a clock that counts how the number of members are growing. Visitors can chose to read articles related to fitness or nutrition, and within these categories the reader gets advice and guidance of how to stay healthy. Most of the articles start with "9 ways to…" or "top 3 habits…" and the related pictures are well selected. It is a smart solution to embed the content about matching technology parts, like running-watches or handy apps, in the flow.
Beauty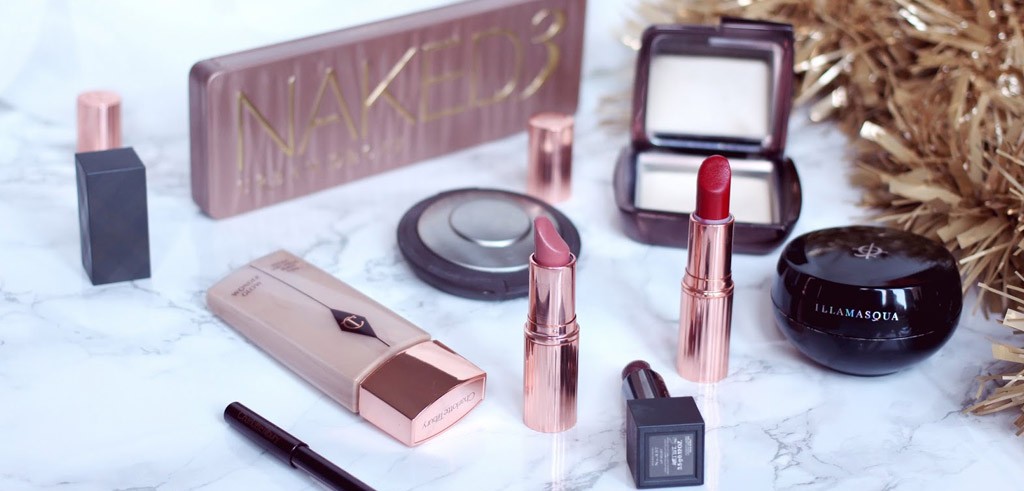 1. Bare Minerals
The brand stands for "a lifelong friendship with beautiful women". Behind the scene articles are posted which help the readers to connect with the people behind the brand. Tips related to beauty and lifestyle are published together with inspirational articles, leaving the reader with a good feeling.
2. Birchbox (women) & Birchbox (men)
Birchbox has created two websites which functions as guiding articles, one for men and one for women. The male version contain haircuts and face products while the female version shows hair and makeup styles. Each article shows a preview picture, and will by a click take the visitor through the steps of how to do it yourself and which products to use. This either by text or a tutorial video. Pictures of celebrities are also shown to make visitors relate to the fashion world.
3. L'Oreal
L'Oreal really got the idea of what an informative content hub should look like. Articles are organized into categories after what topic they address. In other words, what beauty products that are presented in each article and how they can be used. To make sure that the reader will understand the function of each product, L'Orèal also publish tutorial videos. The content is published on their separate webpage MAKEUP.com which does not make it obvious that L'Orèal is promoting its products, but they will probably still create awareness.
4. Maybelline
As a brand that always catches up on the latest trends, Maybelline has made a Tumblr account where all news within the beauty industry is presented. While New York Fashion Week is still on the wall, Maybelline shows off "behind the scenes" pictures from the headquarters in New York. Thus, if the beauty trends are moving on too fast, the archive on Maybelline's Tumblr will be highly appreciated.
5. Net-a-Porter
The EDIT, by Net-a-Porter, is an online magazine with content looking identical to printed articles. The site is structured and fancy, and the reader can easily flip through the different "pages". Beauty, styling, travels and exciting new-season fashion is presented as parts of the content. As the products are shown, visitors can actually "get the look" by buying the products by an off-link to their website.
6. Revlon
Revlon has made it easy for themselves, and the readers. By creating a Tumblr account for their nail products, they present nail art based on the latest trends. One click on an image will guide the readers through the steps of how to get fashionable nails. Depending on what style the reader is looking for, different categories are provided, e.g., Glamour.
7. Sephora
On Sephora's separate website, The Glossy, customers can explore provided products and different ways to use them. Under one tab it's all about inspiration, one is about "how-to" and under another it's possible to get tutorial videos. Whatever beauty products the readers are searching for, they can find it on The Glossy.
Research Papers about fashion and beauty, as well as other industries, are available for download at giveitanudge.com.
---