Edition #381

First time CMOs are on the up, marketing is soup du jour and Substack.
---
One big thing
The rate of first time CMOs is up 50% in the past 12 months. Curious.
I'd been having a chat with a marketer, about how Peloton right now is a perfect opportunity for a CMO to cut their teeth. It'll be challenging but they'll learn a lot as they tackle the many challenges the business faces. So I wondered, has all the market activity created opportunities for new CMOs to break through?
I looked at all the CMO announcements in the past 12 months. And then peeked their job history on LinkedIn, to see if they were a first time CMO. Using Nasdaq announcements as my source.
It turns out, yes, in the past 12 months, 45% of the CMOs announced were first time CMOs as compared to 29% in the prior 12 months. An increase of 50%. Note a small sample size of 24.
That's refreshing to hear in some respect, bring in new blood, fresh perspectives. And there are new opportunities for new folks at the table. 45% of the CMOs named were female, and 55% of the first time CMOs were female.
It's a reminder, that change creates opportunity and enables people to move up. And that's nice to see.
That leads nicely into my other observation, it feels like marketing has got its mojo back, companies are leaning more into investing in marketing, view it as a strategic priority. And we heard this repeated at AdWeek.
"We see marketing as an investment not an expense. Get the finance team involved in your planning process as early as possible." Michele Allen, CFO, Wyndham

"Having the trust and confidence in each other helps our teams to partner effectively." Lisa Checchio, CMO, @WyndhamHotels pic.twitter.com/i8kDxV3o8Z

— Lou Paskalis 🇺🇸 (@LouPas) October 18, 2022
Whatever this back to work recovery is, its still messy and marketing has to work hard, with digital experiences, to bridge customers lifestyle. An anecdote I heard was, at the moment, weekend flights are still high in the US. Every weekend is like a holiday weekend, as people can come back on Monday, and remote work as they go. All of this makes it harder for brands to cut through, and with growth in margins, they have room to invest. Marketing is soup du jour.
Are you seeing the same?
Notable stories this week
Deals/M&A
Campaign of the week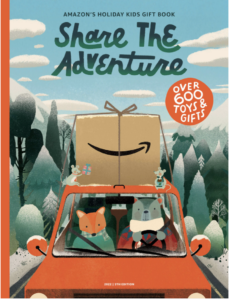 View all 2022 best campaigns.
Smartest commentary
Datapoints of note
That's it for this week.
---