We feature the best content each week in our newsletter, here is a recent selection of some branded content. Feel free to also review our best of 2021 & 2020, with those pieces having links to further back. If you're confused by the blurred lines between native advertising vs branded content, here's an overview. To measure and get insight from your branded content use Nudge.
Branded Content for TasteMade in partnership with Atlas Obscrua
City of Secrets: Underground in Los Angeles. An example of the Atlas Obscura + TasteMade partnership.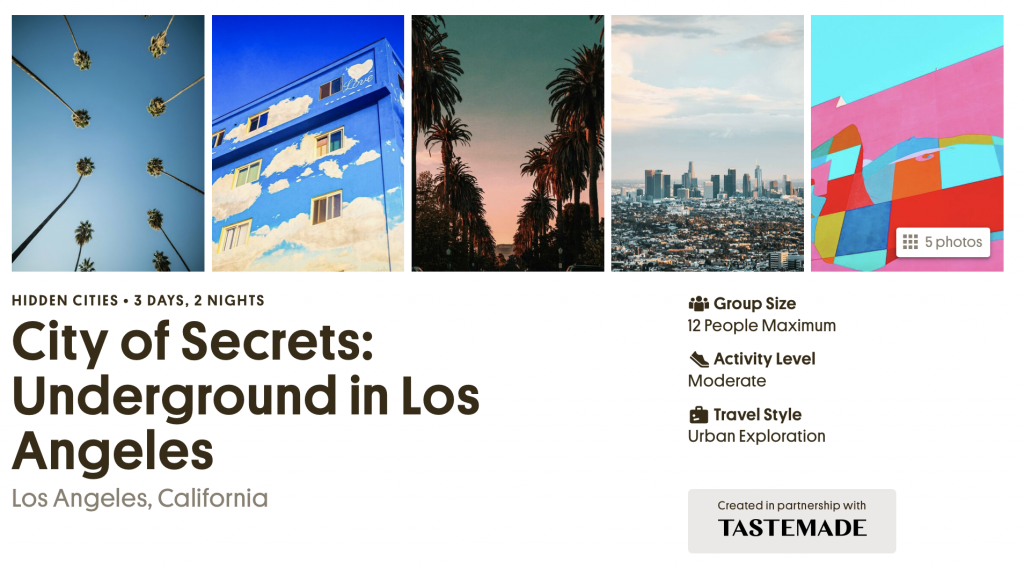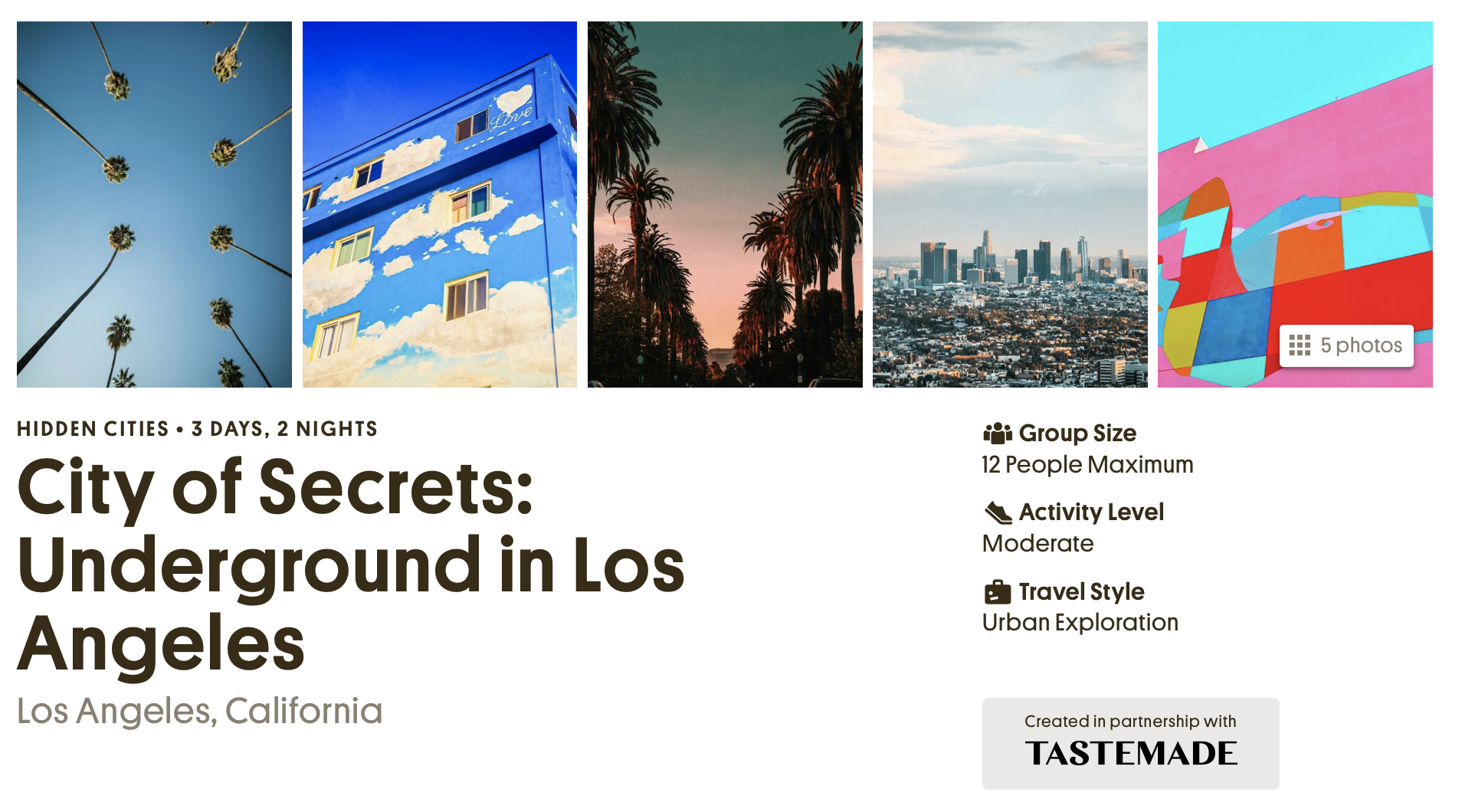 Branded Content for LinkedIn on Morning Brew
Four Tips and Tricks to Better B2B Ads, sponsored by LinkedIn Marketing Solutions on The Morning Brew.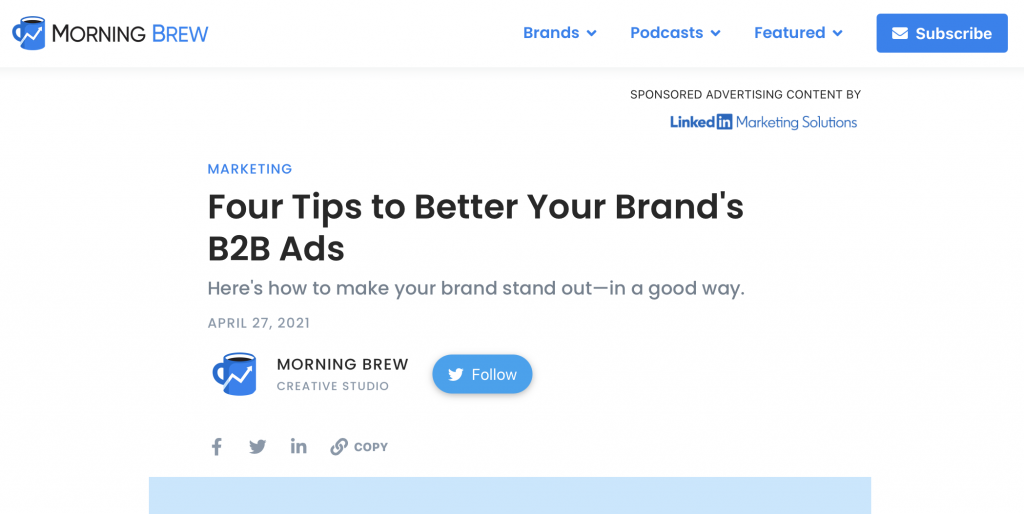 Maserati with David Beckham
David Beckham with Maseratti. Who doesn't love skipping meetings to do doughnuts. And apparently he did all the driving himself (no trickery or stuntman involved).
Hot Ones sponsored by Ford
Pfizer on National Geographic
Maybe a polarizing piece of content, but Pfizer is using branded content to educate the public about vaccines.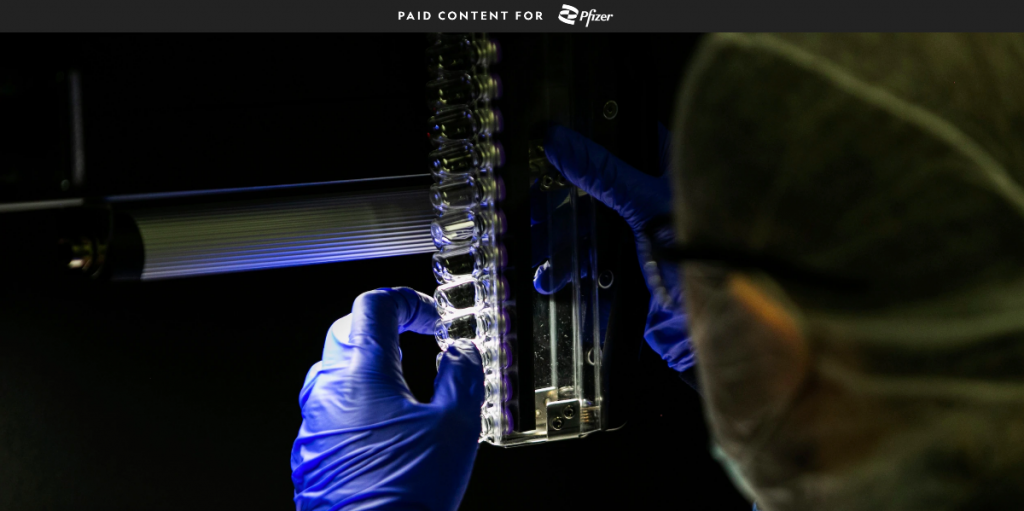 ---