Read on as we share the latest content, product features, upcoming events and more.
Never miss another product update; sign up to the newsletter here.
Nudge Update, February 2019
Last September I sat down with the team to look at the next big areas of focus for us as a company. Where can we improve on our strengths but also work on our weaknesses. From a product lens, we are focusing on three pillars: Personalization, Process, and Intelligence.
Personalization:
this includes things like Nudge remembering what campaign you last looked at and showing you that first. Or ensuring the right data is shown to you based on your particular role.
Process:
where is Nudge fitting in to your internal processes and how can we handle these more effectively. Or if a process doesn't exist, how can we help establish one. An example is more comprehensive data exports.
Intelligence:
we will continue to improve on how we can help you make data assisted decisions with Nudge to save you time, effort, and money. You will see these themes roll out through the platform in 2019, and we welcome and cherish your continual feedback. On a new measurement note, as we see Audio and OTT growing in demand, we'll continue to improve on and refine our solutions. On a wider note, the universal truth of why Nudge exists continues to hold true, I pulled together a post and framework on how we've built out the platform and our role in solving
the modern marketers measurement challenges
. Please steal these slides and I welcome any feedback. From the team here at Nudge, we look forward to catching up with you in the near future. -Ben

Track Facebook and Instagram posts with Nudge
Adding on to our social media reporting, you can now also track impressions, clicks, shares, comments, and reactions on Facebook and Instagram posts from within your Nudge Dashboards. Sentiment Analysis based on comments has been rolled out to these posts as well, so you can measure whether your content has been received positively, negatively, or neutrally.

Additional custom video player support
You can now measure video across all platforms using our Video Player SDK to measure your custom players. We've found that tracking custom video players next to social players, provides you with a much broader and nuanced understanding of each channel in your campaign.
New and improved search bar
Easily find the campaign you're looking for, by searching for the campaign name, URL, brand, publisher, even down to a category level. I.e. search "Entertainment" to see all of your campaigns in the entertainment category.

Double-click any masthead metrics to copy your results
You can now double click any masthead metric to automatically copy your results to clipboard. It might seem like a tiny thing, but smaller improvements like these are what will make you superhuman in the long-run. After all,
success is a series of small wins
.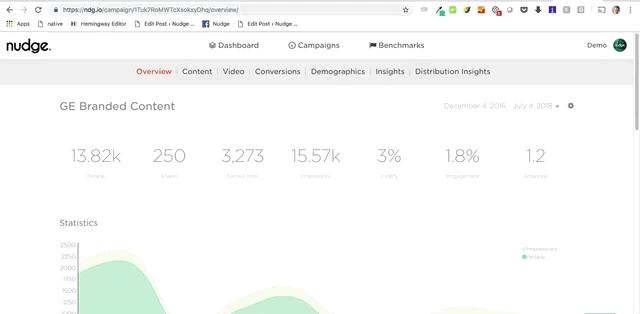 The measurement problem facing modern marketers
Whether we are winning or not, if we don't measure it we won't know. This has to be the utmost importance for marketers, getting to transparency and accountability. Read it
here
.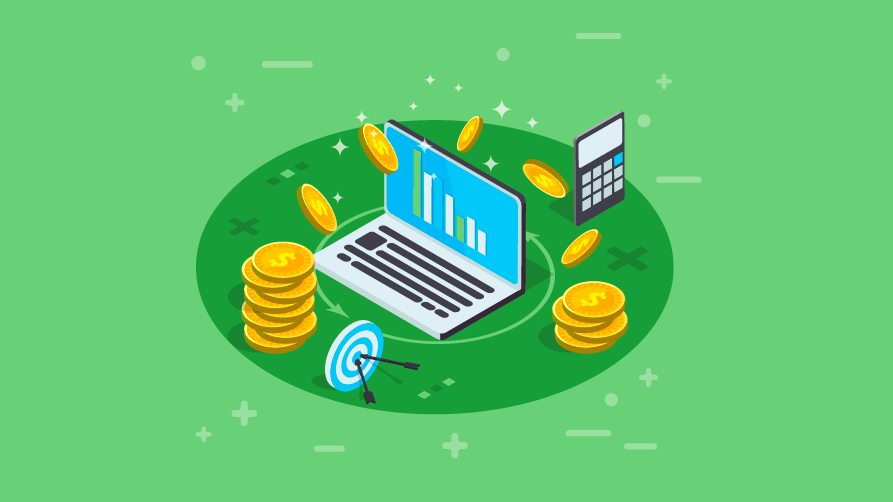 How branded content drives business outcomes
The tldr; content that is consumed, disclosed and has calls to action will drive business outcomes. Getting to content that is consumed, is the hard part. More on that in this article. Read it
here
.
Killing wasted spend: how to staunch the bleeding of digital dollars and reignite growth
As marketers increasingly migrate spending to so-called native media and content-driven campaigns, we've put together a checklist to make sure you're not throwing money out of the window. Read it
here
.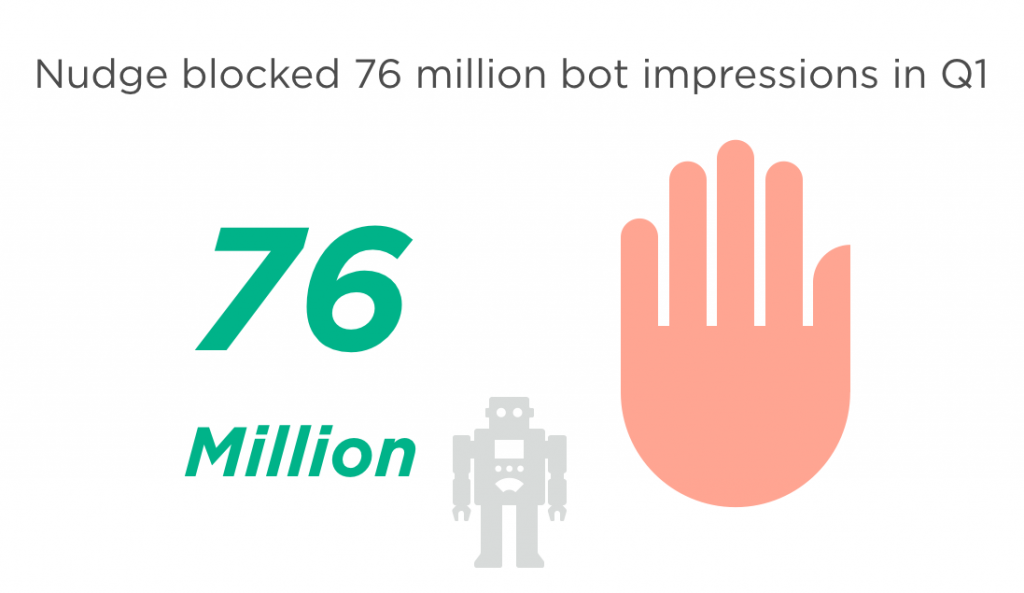 How Nudge can help your programmatic buying
Having a hard time measuring the quality of your content distribution? Nudge can help you with post click metrics, so that you can optimize it accordingly. Read it
here
.
Interview: Joe Lazauskas, Head of Content Strategy at Contently
We spoke to Joe Lazauskas on his creative process, how to produce quality content at scale, and how writing a book changed his approach to creating content. Read it
here
.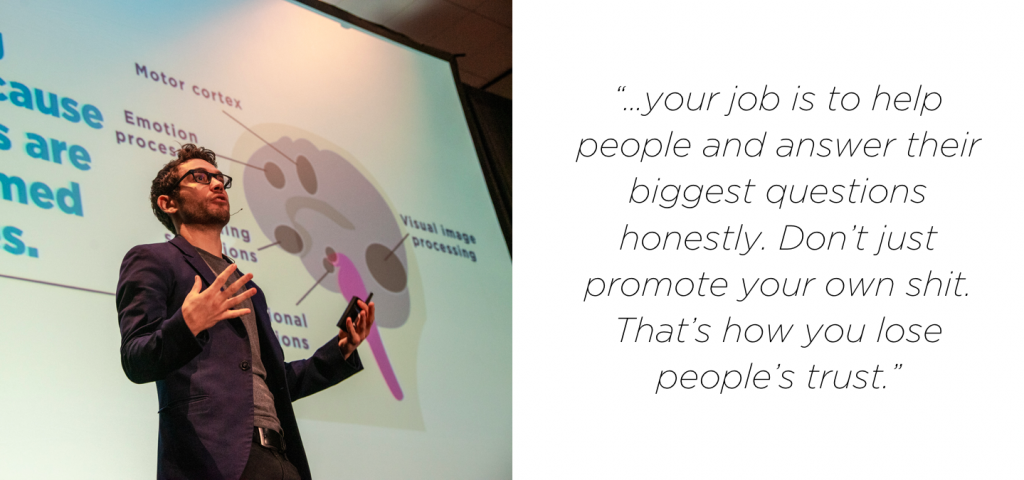 Interview: Craig Aron, SVP of Strategic Business Development at Bidtellect
We spoke to Craig about what's changed in the supply chain since the start of his career, hurdles stopping brands and publishers from adopting native, the emerging trends shaping the native advertising market, and more. Read it
here
.
Tweet: For everyone talking about how Super Bowl was lackluster
A few key stats, shared by our own
Gustaf Stenlund
on
TV vs Branded Content
.
For everyone talking about how Super Bowl was lackluster

Remember that #brandedcontent on average
1. Earns 48s of attention, more than the avg. TV commercial.
2. Has 107% higher brand recall than TV.
3. Drives sales at a 1-3% conversion rate.#giveitanudge

— Nudge (@Giveitanudge) February 5, 2019

Come work with us
We're always looking to collaborate and build with great people. See our current job openings,
here
.
That's it from us!
Make sure you connect with us on
Facebook
,
Twitter
and
LinkedIn
, to hear the latest and greatest of what we're doing, and seeing across the Branded Content + Native Advertising communities. Of course, if you're thinking of
getting started
with Nudge, check out our quick guide for getting started, or just shoot us an email to
ari@giveitanudge.com
. Until next time! Gustaf (and the team at Nudge)