As the year of the great analytics unbundling, where Google Analytics is retiring universal analytics to shift to GA, many are considering what their analytics stack looks like.
Web analytics is a system for collecting, processing and finding insight in the data of web visitors. Typically installed through additional tracking code on the website, which collects the data and shows it in an online dashboard. 
This list does not include intelligence solutions, each on this list, has its own measurement and analytics. It does not include 'app analytics'. It does not include plugins, that install other analytics. 
This resource is helpful if you're looking at your web analytics stack and wanting to find opportunities to replace or improve. 
Should you pay or not?
The internet adage of if you don't pay, you are the customer is relevant here. If you are serious about performance, investing in better solutions, will help find performance. And that's what we found, the top performers spend more, significantly more. You can read that here.
Big platforms offer analytics for free, to get insight & intelligence. To power their ad businesses. In some cases this means your competitors can target ads to visitors of your site.
Key Factors to Consider When Evaluating Web Analytics Tools
The things you should care about when swapping analytics are:
Installs

, do they have a big install base, to help increase investment in the product.

Speed

, faster code speed, means it has less impact on your page load speed and by virtue of this will measure more users, who load the code.

Sampling

, sampling on smaller audiences can lead to mistakes or inaccurate data. Review the methods of sampling they use (if any).

Ease of use

, the best tool is the one you use. To keep ahead you must keep growing, and analytics is a key way to get the insights to keep ahead.

Privacy

, some analytics have been banned by countries! Consider the privacy compliancy.

Improvements

, how often do they bring improvements? Is the solution always getting better? Taking on users feedback (like your own).
Finally of course, you should evaluate the features and how they can help you find performance. Each of those will be a it depends on what is important to what you are trying to achieve.
To help evaluate speed, we have sourced the 'payload' of each provider. That is the size of the code the user has to download to trigger the code. At time of writing, the average of this list is about 46kb.
The absolute smallest may be losing functionality and at the high end, may be adding functionality. But for the purposes of analytics, speed matters.
Handy tools
BuiltWith, enables you to see what tools a website uses. And/or more insight about any particular tool. Simply enter the analytics or the website.
This list uses BuiltWith data to quantify the installs. Now this data is not always accurate, as it is only sites that BuiltWith crawl and have detected. However the data should be directionally correct. The numbers were correct at time of posting.
The default, Google Analytics
Google Analytics was in the right time right place, provided analytics for free, exhausting the marketplace from competitors popping up. But has been maintained as a good enough solution.
Given their number of installs it is reasonable to say that most reading this will be using Google Analytics.
In the past this was the default for a new property, with the complexity to get set up, that is unlikely to be true in the future.
Benefits of shifting off Google Analytics
Google Analytics has been the standard for the past decade. Increasingly more and more folks are shifting off of Google Analytics.
Some of the benefits they note are:
More traffic, it turns out Google Analytics is blocked by adblockers or users.
Faster website, as alternatives have faster code execution.
Better insights, or more accurate measurement.
Many use multiple tools, which is a safe path to off boarding from Google. Using two tools in tandem.
The list of Web Analytics Tools for 2023
GA4 9.1m, Universal Analytics, 37.9m, total 47m installs.
Google Analytics 4 (GA4) is the replacement for Universal Analytics (or GA3), enabling users to take more control of their data ingestion and views. But leaving many customers in the cold with its complexity and set up.
To offset costs, many metrics do rely on sampling, so you may lose out on data. Data has a latency, other platforms are more real time in seeing your data.
For those that are data savvy though, it may yield new analytics workflows that can suit your business.
Payload of 49kb.
Web Analytics replacement
If you are considering trying a new web analytics or swapping Google Analytics out. These are solutions which could completely replace it.
Matomo, 926,000 installs
Billed as the more privacy friendly Google Analytics.
Payload, 64kb.
Clicky Analytics, 116,000 installs
A more basic web analytics, which focuses on privacy and GDPR.
Payload, 15kb.
Fathom Analytics, 68,000 installs
Bills itself as a privacy focused alternative to GA.
Payload, 6kb.
GoSquared, 7,700 installs
Focused as a simpler alternative, with better privacy and easy to use dashboard. Also focused on privacy.
Payload, 9.5kb
KISSmetrics, 4,700 installs
Provides the regular analytics you expect but with a focus on each user, to show you their journey.
Payload, 111kb.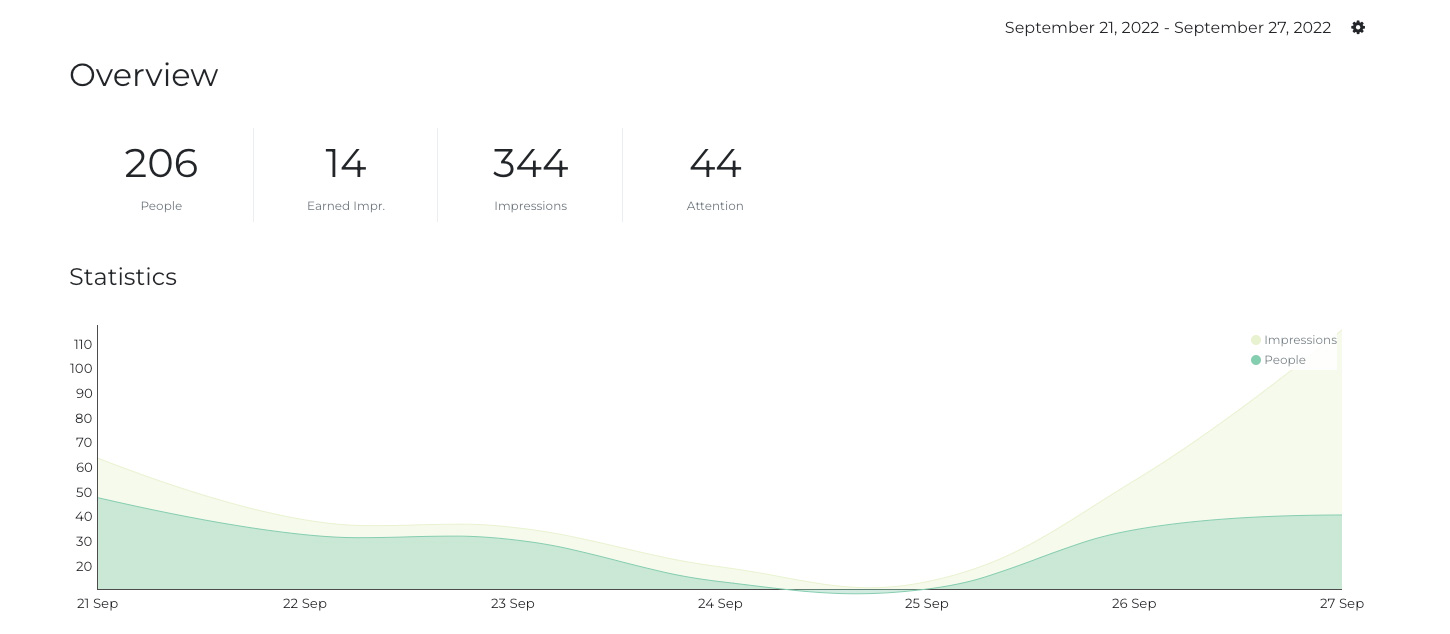 Server Log Web Analytics
These are more old school solutions, but build a data profile as a user downloads a webpage. They are often installed on your server and not used. You may already have it installed. It is hard to quantify the amount of installs as the code isn't publicly available.
We mention these, as they are often overlooked but may be relevant in some use cases. They tend to be less precise for quanitying users, as bots are picked up, and a new line item for each load. But they do create a log file for each visit.
They also introduce no latency to the user or impact the web experience.
Webalizer
Provides basic log level analytics on how many visitors, what URLS they visited, where they came from.
AwStats
A more powerful option over Webalizer, that provides more information. It does show you the bots listing your website which is interesting data.
CloudFlare Analytics
Similar to AWStats and Webalizer, it provides light analytics for those that use their CDN product.
Payload, 16kb.
Complementary to Web Analytics
These solutions do not completely replace web analytics but offer complementary or extra data or use cases. Often to do with customer journeys and funnels.
Mixpanel, 401,000 installs
MixPanel is more of a funnel/ecommerce type solution, which lets you build out your customer journey.
Payload, 50kb.
Countly, 1303 installs
Product analytics focused, with a focus on user journeys
Payload, 44kb.
Note: Installs for product analytics may not be as accurate, as they may power private applications which are not picked up by BuiltWith..
Heatmap focused tools:
Hotjar, 1.4m installs, Heat maps. Payload, 68kb.
Clarity, 439,000 installs, free heat maps from Microsoft. Payload, 56kb.
CrazyEgg, 155,000 installs, the heat map focused tool. 32kb.
Adjacent to Web Analytics, Content Analytics
Content analytics is web analytics but with metrics focused on the nuance of content. Two companies in this space are Chartbeat & Parse.ly. Used by publishers to measure their performance.
Chartbeat, 12,000 installs on BuiltWith. 36kb.
Parse.ly, 14,500 installs on BuiltWtih, now part of WordPress Enterprise. 50kb.
Read more:
Enterprise Solutions
Adobe Analytics, 153,000 installs
This is an enterprise solution, so out of reach for many. But integrates with the rest of Adobe Solutions. Prior was called Omniture.
Payload 33kb.
GA360 (installs included in GA numbers).
An enterprise version of Google Analytics, which competes with Adobe. It is common that people use Adobe with Google Analytics.
It will be deprecated in 2024, with GA4 replacing it.
Other solutions
Link tracking
Bitly, get data on how many people are clicking through.
Clickmeter, see how many people are clicking through your shared links.
Audience Insights
These solutions give you data about your visitors, by matching it to data the social networks have. The social networks offer this to help you get better insight and better target ads. These pixels also power retargeting and let you advertise. In some cases this data is used as 'interest targeting' so you can advertise against competitors or them you.
Facebook insights [retired]. This has been folded into the Facebook page insights.
LinkedIn Insights, provides insights into your audience, top locations, their job titles, companies, interests.
Twitter Insights [retired]. This looks to no longer be available.
Search Analytics
These are solutions provided by the search engines, to give you feedback on how well your site is performing and lets you focus on where to improve. We included these, as they are often used hand in hand with web analytics.
Bing Webmaster Tools
Provides feedback on which pages are indexed, top terms, pages and performance in search.
Google Search Console
Provides feedback on which pages are indexed, how many impressions, average rank on keywords and clicks. Lets you see how SEO efforts are paying off.
Verticalized solutions
These are solutions which are mainly used as part of a stack, rather than standalone solutions. They may be worth considering if you want to use the rest of the stack. And will typically provide better integrated data with the other features. That being said, most will work with external analytics also.
Content marketing platforms
Optimizely, content marketing platform, with an analytics solution.
Hubspot, the inbound marketing platform with internal analytics.
Marketing automation/CRM
These focus on individual users and tying messaging to these users.
There are other solutions to help identify visitors, like Clearbit, Leadfeeder & LeadForensics.
..
This is part of our Guide to Website Analytics
..

---