Marketing measurement is the process of measuring & collating data on marketing efforts. Analytics is the analysis of this data. There is often confusion between measurement and analytics. Strictly speaking analytics looks at the market and derives data from it, measurement is a direct measure of action. Colloquially though, marketers tend to intermingle the terms.
Why is marketing measurement important?
Marketing measurement is important, as it means marketers aren't operating in the dark. They have access to direct data on how their marketing is performing. Which then enables them to make better data-driven decisions.
Common Marketing Metrics
Common marketing metrics that brands measure are:
Reach

, how many people their marketing reached.

Impact

, what sort of impact it had, whether that is attention, engagement, scroll.

Conversion rate

, what percentage of the audience took a next step.
They then may slice this data further, into time of day, day of week, device, traffic source, where the audience came from.
Related reading:
Creating a measurement plan
There are five layers to the measurement problem which marketers seek to address.
1. Metrics and measuring the right things the right way.
2. Unification of disparate data and distribution of the data.
3. Insights generated from this data to make it actionable.
4. Benchmarks to compare relative return on investment.
5. Attribution to identify the strategic return on investment.
Read more in The measurement problem facing modern marketers.
Advantages of marketing measurement
The key advantage of marketing measurement is that it gives more control to the marketer, to directly measure the things they want to measure. And have trust in that data, as they have vetted it, and it is measuring what they want it to measure.
The disadvantage can also be that mistakes happen, tracking issues may occur or the measurement may be set up incorrectly. Continual effort needs to be made to ensure that measurement is up to date and measuring the strategic intent.
Data myopia can also become an issue, whereby the measure becomes the target, without stepping back and looking at the holistic business problems that the marketing team is trying to achieve.
This is where keeping a measurement plan and keeping it up to date helps.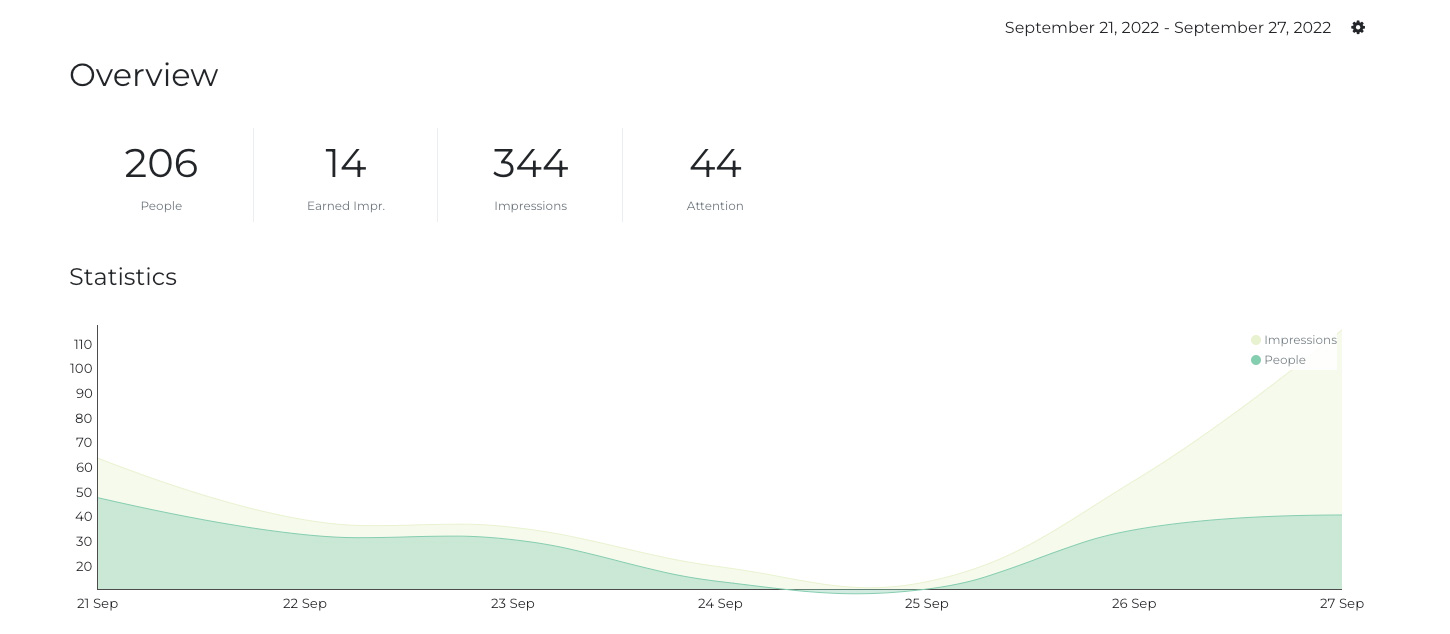 Marketing measurement tools
Often marketers rely on a handful of tools for the bulk of their measurement efforts. The core of this is often their web analytics, which collects data on their websites, landing pages, microsite and other activities.
As most marketing activity drives to a website, it becomes the data hub. Where data is always collected and analyzed.
This can often be paired with social analytics, search or SEO data, and also tools like heatmap software.
When picking a platform, things marketers should care about are:
Installs

, do they have a big install base, to help increase investment in the product.
Speed, faster code speed, means it has less impact on your page load speed and by virtue of this will measure more users, who load the code.

Sampling

, sampling on smaller audiences can lead to mistakes or inaccurate data. Review the methods of sampling they use (if any).

Ease of use

, the best tool is the one you use. To keep ahead you must keep growing, and analytics is a key way to get the insights to keep ahead.

Privacy

, some analytics have been banned by countries! Consider the privacy compliancy.

Improvements

, how often do they bring improvements? Is the solution always getting better? Taking on users feedback (like your own).
From our Guide to Website Analytics.
..
---