Background

Protein, a well-regarded agency, ran a native advertising campaign across multiple publisher sites for advertiser Don Julio. The campaign incorporated three pieces of paid content on Design Milk, Lost At E Minor & FACT Magazine.

Our Objective

To provide a consistent measure of performance on the paid content across the three publishers.

What We Did

Nudge-powered share buttons were installed on each piece of sponsored content using a simple javascript copy and paste.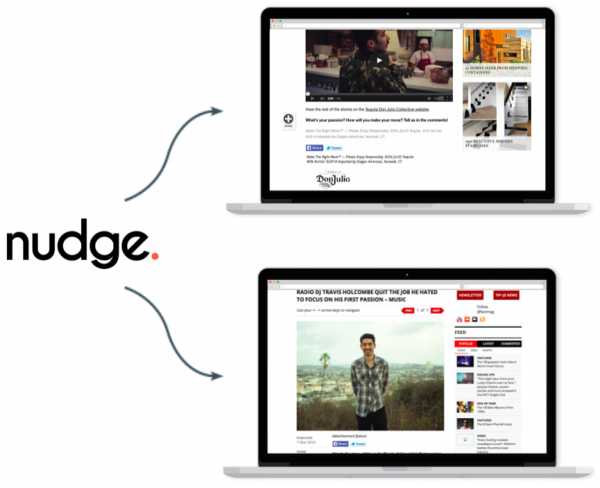 The engagement data from each piece of content was then shown in the Nudge dashboard in real time.

The Results

By integrating Nudge Analytics, Protein was able to see top line performance at a glance & drill down to each piece of content. For the first time they had viewability on the earned impressions and virality of the content.

By monitoring the Nudge score on each piece of content, Protein was able to clearly highlight which advertorial was the most effective from a media investment point of view.

Nudge identified and tagged a select group of influencers whose shares drove over 70% of the earned traffic on the content. Protein can use this premium audience in the future to share Don Julio content.

I would recommend Nudge to any agency or vendor looking to make content a core part of their offering. Clients want relevant performance metrics and actionable insights for the often significant spends associated with bespoke content creation. Nudge delivers this.
– Harry Inglis, Campaign Manager at Protein

You can download the PDF version of this case study, here.

---